eBay's most recent trend suggests a bullish bias. One trading opportunity on eBay is a Bull Put Spread using a strike $50.00 short put and a strike $40.00 long put offers a potential 3.09% return on risk over the next 23 calendar days. Maximum profit would be generated if the Bull Put Spread were to expire worthless, which would occur if the stock were above $50.00 by expiration. The full premium credit of $0.30 would be kept by the premium seller. The risk of $9.70 would be incurred if the stock dropped below the $40.00 long put strike price.
The 5-day moving average is moving up which suggests that the short-term momentum for eBay is bullish and the probability of a rise in share price is higher if the stock starts trending.
The 20-day moving average is moving up which suggests that the medium-term momentum for eBay is bullish.
The RSI indicator is at 35.25 level which suggests that the stock is neither overbought nor oversold at this time.
To learn how to execute such a strategy while accounting for risk and reward in the context of smart portfolio management, and see how to trade live with a successful professional trader, view more here
---
LATEST NEWS for eBay
Amazon's battle for your living room
Fri, 25 Oct 2013 10:13:00 GMT
CNBC – Tom Forte, Telsey Advisory Group, says one day consumers will be able to buy a smartphone and television from the tech giant as the company expands its plans to grow market share.
PayPal ramps up Africa presence with Equity partnership
Fri, 25 Oct 2013 09:51:02 GMT
Reuters – PayPal, the payments services arm of eBay, has entered a partnership with one of east Africa's biggest lenders, Equity Bank, to tap into the fast-growing African economies. African states, enjoying annual …
Amazon, Microsoft break some good news
Fri, 25 Oct 2013 04:55:25 GMT
MarketWatch – In a rather abysmal third quarter earnings season so far, during which Google Inc. has been the only star, Amazon and Microsoft managed to surprise investors on Thursday with strong revenue growth.
Why Hire an MBA When You Can Rent One?
Fri, 25 Oct 2013 01:40:11 GMT
BusinessWeek – New marketplaces allow startups to hire professionals by the hour
Small to Big: The RealReal
Fri, 25 Oct 2013 01:22:07 GMT
BusinessWeek – Former Pets.com CEO Julie Wainwright brings the high-end consignment shop to the Web
Related Posts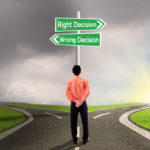 You Should Prepare to Be Wrong About Aurora Cannabis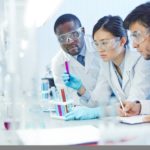 3 Charts Every Amgen Investor Needs to See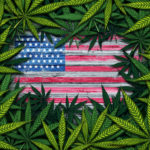 Don't Expect Quick U.S. Marijuana Legalization Based on Polls Showing Support: There's a Big Gotcha