eBay's most recent trend suggests a bearish bias. One trading opportunity on eBay is a Bear Call Spread using a strike $52.50 short call and a strike $57.50 long call offers a potential 17.65% return on risk over the next 24 calendar days. Maximum profit would be generated if the Bear Call Spread were to expire worthless, which would occur if the stock were below $52.50 by expiration. The full premium credit of $0.75 would be kept by the premium seller. The risk of $4.25 would be incurred if the stock rose above the $57.50 long call strike price.
The 5-day moving average is moving down which suggests that the short-term momentum for eBay is bearish and the probability of a decline in share price is higher if the stock starts trending.
The 20-day moving average is moving down which suggests that the medium-term momentum for eBay is bearish.
The RSI indicator is at 35.6 level which suggests that the stock is neither overbought nor oversold at this time.
To learn how to execute such a strategy while accounting for risk and reward in the context of smart portfolio management, and see how to trade live with a successful professional trader, view more here
---
LATEST NEWS for eBay
Why I'm long eBay: Pro
Thu, 24 Oct 2013 11:33:00 GMT
CNBC – Martin Sass, CEO & Chairman of MD Sass, says every part of eBay's business is up and shows no signs of slowing down.
iSold It Franchisee Success Requires Tripling Store Space
Wed, 23 Oct 2013 21:03:00 GMT
PR Newswire – GLENDALE, Ariz., Oct. 23, 2013 /PRNewswire/ — Selling thousands of high-end electronics, musical instruments, jewelry and even hundreds of vintage Star Wars figurines on eBay, every year, has brought …
Analysts: eBay Is Improving Position in Commerce and 3 More Research Notes to Look Into
Wed, 23 Oct 2013 20:22:10 GMT
Wall St. Cheat Sheet – Here's what analysts are telling investors today.
Nine people who committed shocking cybercrimes
Wed, 23 Oct 2013 19:20:58 GMT
CNBC – Cybercrime requires almost no overhead or experience. Some did it from store parking lots and some did it before they were old enough to buy beer.
eBay Made Two Giant Bets Yesterday, but Only One Feels Right So Far
Wed, 23 Oct 2013 18:55:19 GMT
AllThingsD – EBay's new design raises more questions than answers.
Related Posts
IBM Served Up Some Surprises in Q1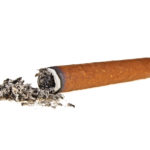 Wall Street Has Given Up on These 3 Stocks, and That's a Huge Mistake

Pool Corp (POOL) Q1 2019 Earnings Call Transcript