The stock I use most often to demonstrate how seasonal patterns work is Disney (DIS). It has one of the best seasonal patterns you will come across in any quality, well-known stock.
Certain stocks will make certain moves around the same time each year for a host of very solid reasons. Disney is a big-name stock with a seasonal that just makes sense – those tend to be the best, most reliable seasonals, where there is a logical reason the company's stock moves at a certain time each year. For Disney, the seasonal begins in late October, lasting into the early part of the following year. Disney's summer-time theme park revenue shows up in the third quarter's earnings, Disney products are selling for the approaching holiday season, and Disney usually schedules major movie releases in the fall. The institutional traders know all this and it just makes sense that they will play a rise in DIS through the end of the year.
For example, the track record of buying DIS stock on Monday of this coming week and holding it for varying periods of time is shown in this chart. Over the next 22-week period, which will take us right up to the week Disney usually reports Q1 earnings, DIS has gained an average 17.8%, with gains in 24 out of the past 29 years. Many of those gains were double-digits (hear that option traders?)
Disney stock was stuck in a trading range from mid-May through late August. DIS fell slightly below the June lows. I had been watching it to bounce off the June lows and play a move towards the upper end of the range. But when it fell below the range, I relegated it to 'check it periodically' status. That was a mistake, because I missed the strong bounce of the past three days:
Yesterday, Disney announced it will buy back up to $8 billion worth of its own shares, beginning in 2014. That certainly explains yesterday's large jump in DIS and the high volume. It is also curious that the volume and the price jumped up several days before.
DIS has a couple more points to go to return to the May high of 67.89 – that's 3.7% away. That could be a decent short-term trade. If and when it gets close to the May high, I would take profits and wait and see what happens next.
What will be an even better, higher probability trade is if DIS cleanly breaks above the May high on strong volume and keeps going. The strong buying that normally shows up in October may be starting early this year. The On Balance Volume (OBV) indicator, as well as the Up/Down Volume Ratio, confirm accumulation in the stock is going on.
The number of funds holding Disney stock has increased 14% over the past year, from 2160 to 2473. A good number of them are likely still building positions in anticipation of a good Q1 earnings report. Continuing gains in the stock price accompanied by strong volume will confirm this.
Of course, there's much more you need to know and many more stocks you can capitalize upon each and every day.  To find out more, type in www.markettamer.com/seasonal-forecaster
By Gregg Harris, MarketTamer Chief Technical Strategist
Copyright (C) 2013 Stock & Options Training LLC
Unless indicated otherwise, at the time of this writing, the author has no positions in any of the above-mentioned securities.
Gregg Harris is the Chief Technical Strategist at MarketTamer.com with extensive experience in the financial sector.
Gregg started out as an Engineer and brings a rigorous thinking to his financial research. Gregg's passion for finance resulted in the creation of a real-time quote system and his work has been featured nationally in publications, such as the Investment Guide magazine.
As an avid researcher, Gregg concentrates on leveraging what institutional and big money players are doing to move the market and create seasonal trend patterns. Using custom research tools, Gregg identifies stocks that are optimal for stock and options traders to exploit these trends and find the tailwinds that can propel stocks to levels that are hidden to the average trader.

Related Posts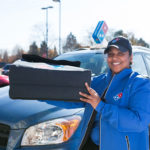 Domino's Q1 Earnings: Is the "Fortress" Strategy Working Yet?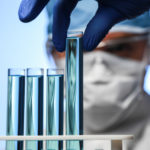 5 Top Pharmaceutical Stocks to Buy in 2019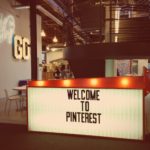 3 Reasons Why Pinterest Stock Can Keep Heading Higher