Covidien's most recent trend suggests a bullish bias. One trading opportunity on Covidien is a Bull Put Spread using a strike $62.50 short put and a strike $57.50 long put offers a potential 13.64% return on risk over the next 26 calendar days. Maximum profit would be generated if the Bull Put Spread were to expire worthless, which would occur if the stock were above $62.50 by expiration. The full premium credit of $0.60 would be kept by the premium seller. The risk of $4.40 would be incurred if the stock dropped below the $57.50 long put strike price.
The 5-day moving average is moving up which suggests that the short-term momentum for Covidien is bullish and the probability of a rise in share price is higher if the stock starts trending.
The 20-day moving average is moving up which suggests that the medium-term momentum for Covidien is bullish.
The RSI indicator is at 66.26 level which suggests that the stock is neither overbought nor oversold at this time.
To learn how to execute such a strategy while accounting for risk and reward in the context of smart portfolio management, and see how to trade live with a successful professional trader, view more here
---
LATEST NEWS for Covidien
COV Reveals Clinical Data, Up 2.4%
Mon, 21 Oct 2013 16:55:02 GMT
How This Health Care Play Can Outgrow Its Markets
Thu, 17 Oct 2013 22:45:52 GMT
Covidien Introduces Capnostream 20p
Thu, 17 Oct 2013 20:50:02 GMT
Covidien Releases Clinical Data Supporting Treatment and New Approach to Peripheral Arterial Disease
Mon, 14 Oct 2013 20:15:00 GMT
Business Wire – Covidien , a leading global provider of healthcare products, has released positive final results from its DURABILITY II study and promising preliminary data from its DEFINITIVE AR trial at the Vascular Interventional Advances 2013 conference in Las Vegas, NV.
Covidien Launches Vessel Sealing Devices
Mon, 14 Oct 2013 17:35:05 GMT
Related Posts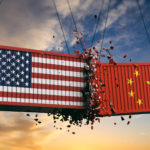 Google Restricts Services to Huawei as Trade War Expands

Where Are They Now? 3 Recent Tech IPOs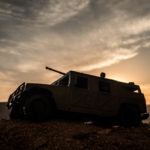 3 Top Defense Stocks to Watch in May