Colgate's most recent trend suggests a bullish bias. One trading opportunity on Colgate is a Bull Put Spread using a strike $65.00 short put and a strike $60.00 long put offers a potential 13.9% return on risk over the next 17 calendar days. Maximum profit would be generated if the Bull Put Spread were to expire worthless, which would occur if the stock were above $65.00 by expiration. The full premium credit of $0.61 would be kept by the premium seller. The risk of $4.39 would be incurred if the stock dropped below the $60.00 long put strike price.
The 5-day moving average is moving up which suggests that the short-term momentum for Colgate is bullish and the probability of a rise in share price is higher if the stock starts trending.
The 20-day moving average is moving up which suggests that the medium-term momentum for Colgate is bullish.
The RSI indicator is at 73 level which suggests that the stock is neither overbought nor oversold at this time.
To learn how to execute such a strategy while accounting for risk and reward in the context of smart portfolio management, and see how to trade live with a successful professional trader, view more here
---
LATEST NEWS for Colgate
Credit Suisse Hikes Colgate To $72; What Emerging Markets Slowdown?
Tue, 29 Oct 2013 17:46:00 GMT
Barrons.com – More than half of Colgate-Palmolive (CL)'s earnings stem from emerging markets. But that's no reason to run from this consumer products giant. On Tuesday, Credit Suisse set a new 12-month price target …
COLGATE PALMOLIVE CO Financials
Tue, 29 Oct 2013 17:04:33 GMT
Cramer's Six in 60: SBUX, HLF & more
Tue, 29 Oct 2013 13:56:00 GMT
CNBC – Cramer shares six stocks to watch, and reveals them in under 60 seconds including Starbucks, Herbalife and much more.
This Global Oral Care Leader Should Be In Your Portfolio
Tue, 29 Oct 2013 11:54:25 GMT
Motley Fool – Colgate-Palmolive will deliver good results with its global growth and efficiency program.
Colgate-Palmolive price target raised to $72 from $63 at Credit Suisse
Tue, 29 Oct 2013 11:10:03 GMT
theflyonthewall.com – Colgate-Palmolive price target raised to $72 from $63 at Credit Suisse
Related Posts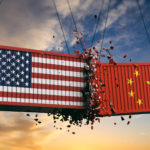 Google Restricts Services to Huawei as Trade War Expands

Where Are They Now? 3 Recent Tech IPOs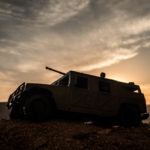 3 Top Defense Stocks to Watch in May