Citrix's most recent trend suggests a bearish bias. One trading opportunity on Citrix is a Bear Call Spread using a strike $60.00 short call and a strike $65.00 long call offers a potential 16.28% return on risk over the next 26 calendar days. Maximum profit would be generated if the Bear Call Spread were to expire worthless, which would occur if the stock were below $60.00 by expiration. The full premium credit of $0.70 would be kept by the premium seller. The risk of $4.30 would be incurred if the stock rose above the $65.00 long call strike price.
The 5-day moving average is moving down which suggests that the short-term momentum for Citrix is bearish and the probability of a decline in share price is higher if the stock starts trending.
The 20-day moving average is moving down which suggests that the medium-term momentum for Citrix is bearish.
The RSI indicator is below 20 which suggests that the stock is in oversold territory.
To learn how to execute such a strategy while accounting for risk and reward in the context of smart portfolio management, and see how to trade live with a successful professional trader, view more here
---
LATEST NEWS for Citrix
This Week's Key Earnings
Mon, 21 Oct 2013 16:44:17 GMT
Contextual Computing: Our Sixth, Seventh And Eighth Senses
Fri, 18 Oct 2013 15:51:00 GMT
Largest option trades in equities
Fri, 18 Oct 2013 15:29:28 GMT
optionMONSTER – Nearing the halfway mark in today's session, here are the individual equity names with the most call and put buying on optionMONSTER's ActionTracker data system. T-Mobile US (TMUS): An investor sold 6,000 …
This Morning: Google Tops $1,000 for 1st Time , AMD Plunges, Cheers for Amazon
Fri, 18 Oct 2013 15:25:00 GMT
Barrons.com – Here are some things going on this morning in your world of tech: Shares of Google (GOOG) are up $111.21, or over 12%, at $1000.00, crossing the magical thousand-dollar threshold for the first time, after …
Citrix CEO Takes Leave of Absence
Thu, 17 Oct 2013 19:27:59 GMT
Motley Fool – The death of his son leads Mark B. Templeton to take a leave. CFO takes up the reins in his absence.
Related Posts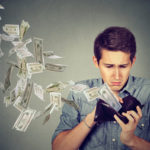 How to Simplify Your Money Management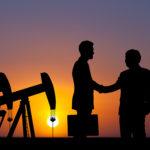 ConocoPhillips' CEO Addresses the Elephant in the Room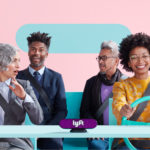 Uber and Lyft Stocks Really Did Move Higher Last Week