Cisco's most recent trend suggests a bearish bias. One trading opportunity on Cisco is a Bear Call Spread using a strike $22.00 short call and a strike $27.00 long call offers a potential 2.67% return on risk over the next 31 calendar days. Maximum profit would be generated if the Bear Call Spread were to expire worthless, which would occur if the stock were below $22.00 by expiration. The full premium credit of $0.13 would be kept by the premium seller. The risk of $4.87 would be incurred if the stock rose above the $27.00 long call strike price.
The 5-day moving average is moving down which suggests that the short-term momentum for Cisco is bearish and the probability of a decline in share price is higher if the stock starts trending.
The 20-day moving average is moving down which suggests that the medium-term momentum for Cisco is bearish.
The RSI indicator is at 37.45 level which suggests that the stock is neither overbought nor oversold at this time.
To learn how to execute such a strategy while accounting for risk and reward in the context of smart portfolio management, and see how to trade live with a successful professional trader, view more here
---
LATEST NEWS for Cisco
CISCO SYSTEMS, INC. Files SEC form 8-K, Change in Directors or Principal Officers, Submission of Matters to a Vote of
Wed, 20 Nov 2013 21:18:51 GMT
Why Cisco Became a Great Buy After a Terrible Quarter
Wed, 20 Nov 2013 18:03:02 GMT
Motley Fool – Learn why Cisco Systems could be a strong buy after the company' poor guidance and top line performance caused a market sell-off last week.
How Somebody Forced the World's Internet Traffic Through Belarus and Iceland
Wed, 20 Nov 2013 17:34:20 GMT
AllThingsD – If you used the Internet in 2013, there's a good chance your traffic passed through the hands of ISPs in Belarus and Iceland. It shouldn't have happened.
Cisco: No Clarity on Soggy Outlook at Conference Appearance, Says UBS
Wed, 20 Nov 2013 17:33:00 GMT
Barrons.com – UBS networking analyst Amitabh Passi today reiterates a Buy rating on shares of Cisco Systems (CSCO), and a $26.50 price target, after hosting the company's head of enterprise networking, Rob Soderbery, at the UBS's annual tech stock conference. Passi says Soderbery pitched Cisco's view of "architectural differentiation" for its networking gear, with a focus on things such as the "intelligent WAN." However, there was no new insight into what went wrong with Cisco's terribly disappointing outlook offered on November 13th. "Cisco reiterated the issues were a combination of execution mis-steps (product transition etc), weakness in SP and emerging markets." However, "The earnings report has raised more questions than provided answers at this stage," he writes. Cisco shares today are down 4 cents at $21.38.
Groupon Brings Its Freebies Category to the Marketplace and 2 Other Hot Stocks to Watch
Wed, 20 Nov 2013 17:26:09 GMT
Wall St. Cheat Sheet – Here are the top trending stocks of the day.
Related Posts
IBM Served Up Some Surprises in Q1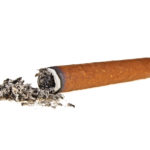 Wall Street Has Given Up on These 3 Stocks, and That's a Huge Mistake

Pool Corp (POOL) Q1 2019 Earnings Call Transcript