Cigna's most recent trend suggests a bullish bias. One trading opportunity on Cigna is a Bull Put Spread using a strike $80.00 short put and a strike $75.00 long put offers a potential 14.68% return on risk over the next 37 calendar days. Maximum profit would be generated if the Bull Put Spread were to expire worthless, which would occur if the stock were above $80.00 by expiration. The full premium credit of $0.64 would be kept by the premium seller. The risk of $4.36 would be incurred if the stock dropped below the $75.00 long put strike price.
The 5-day moving average is moving up which suggests that the short-term momentum for Cigna is bullish and the probability of a rise in share price is higher if the stock starts trending.
The 20-day moving average is moving up which suggests that the medium-term momentum for Cigna is bullish.
The RSI indicator is above 80 which suggests that the stock is in overbought territory.
To learn how to execute such a strategy while accounting for risk and reward in the context of smart portfolio management, and see how to trade live with a successful professional trader, view more here
---
LATEST NEWS for Cigna
Einhorn's Greenlight Sells Cigna While Buying Spirit AeroSystems
Thu, 14 Nov 2013 23:41:43 GMT
One state won't allow Obamacare fix, but one insurer is OK with it
Thu, 14 Nov 2013 23:13:00 GMT
MarketWatch – The backlash to President Obama's plans to allow insurers to continue existing individual health policies could be far-reaching — as far as the West Coast, it seems.
Einhorn's 3Q: Greenlight Added to WPX, Trimmed Aetna, Cigna
Thu, 14 Nov 2013 22:10:00 GMT
Health Insurers Fear Destabilization, Resulting In Higher Premiums
Thu, 14 Nov 2013 21:14:00 GMT
Forbes – Bowing to pressure, President Barack Obama said Thursday he will permit continued sale of individual insurance plans that have been canceled because they failed to meet coverage standards under the health care law. (AP Photo/Charles Dharapak) The health insurance industry, which stands to reap billions of dollars in new business from […]
ACA: Impact on insurers
Thu, 14 Nov 2013 19:08:00 GMT
CNBC – Vishnu Lekraj, Morningstar, discusses the bearing Obamacare will have on insurance companies and who will feel the biggest impact.
Related Posts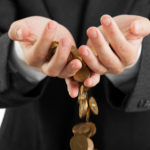 3 Surprising Ways You May Be Losing Money Without Realizing It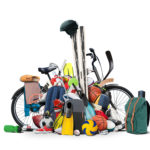 Low Expectations for Dick's Sporting Goods Could Still Be Too High a Hurdle to Overcome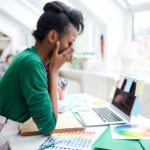 Millennials, Don't Let This 1 Mistake Ruin Your Financial Future