Charles Schwab's most recent trend suggests a bullish bias. One trading opportunity on Charles Schwab is a Bull Put Spread using a strike $23.00 short put and a strike $18.00 long put offers a potential 7.53% return on risk over the next 26 calendar days. Maximum profit would be generated if the Bull Put Spread were to expire worthless, which would occur if the stock were above $23.00 by expiration. The full premium credit of $0.35 would be kept by the premium seller. The risk of $4.65 would be incurred if the stock dropped below the $18.00 long put strike price.
The 5-day moving average is moving up which suggests that the short-term momentum for Charles Schwab is bullish and the probability of a rise in share price is higher if the stock starts trending.
The 20-day moving average is moving up which suggests that the medium-term momentum for Charles Schwab is bullish.
The RSI indicator is at 71.46 level which suggests that the stock is neither overbought nor oversold at this time.
To learn how to execute such a strategy while accounting for risk and reward in the context of smart portfolio management, and see how to trade live with a successful professional trader, view more here
---
LATEST NEWS for Charles Schwab
Interesting SCHW Put And Call Options For June 2014
Mon, 21 Oct 2013 16:42:00 GMT
Will Morgan Stanley Move Higher After A Recent Announcement?
Sat, 19 Oct 2013 19:13:04 GMT
Wall St. Cheat Sheet – Morgan Stanley stock has been trending higher in the last year and looks ready to continue.
ETFs and Retirement, Whether You're 30, 50 or 70
Fri, 18 Oct 2013 20:04:27 GMT
CNBC – It's never too late or too early to think about diversifying. Introducing CNBC's Model ETF Retirement Portfolios: one for a 70-year-old, one for a 50-year-old and one for a 30-year-old.
Morgan Stanley Wealth third-quarter profit soars on fee revenue
Fri, 18 Oct 2013 14:11:06 GMT
Reuters – Morgan Stanley, which has made a bigger bet on wealth management than any other major U.S. investment or commercial bank, said third-quarter pretax profit at its wealth unit more than doubled to $430 million …
Santarus CEO Sells 50K Shares and 4 Insider Sales to Note
Thu, 17 Oct 2013 12:43:06 GMT
Related Posts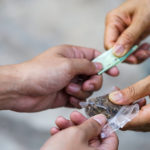 3 Reasons the Illicit Marijuana Market Won't Be Marginalized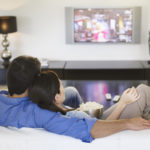 How Sinclair Broadcast Group Became a Sports TV Contender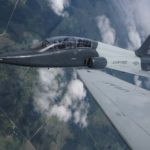 TransDigm's Capitol Hill Headaches Will Linger