Celgene's most recent trend suggests a bullish bias. One trading opportunity on Celgene is a Bull Put Spread using a strike $155.00 short put and a strike $145.00 long put offers a potential 22.55% return on risk over the next 25 calendar days. Maximum profit would be generated if the Bull Put Spread were to expire worthless, which would occur if the stock were above $155.00 by expiration. The full premium credit of $1.84 would be kept by the premium seller. The risk of $8.16 would be incurred if the stock dropped below the $145.00 long put strike price.
The 5-day moving average is moving up which suggests that the short-term momentum for Celgene is bullish and the probability of a rise in share price is higher if the stock starts trending.
The 20-day moving average is moving up which suggests that the medium-term momentum for Celgene is bullish.
The RSI indicator is at 57.02 level which suggests that the stock is neither overbought nor oversold at this time.
To learn how to execute such a strategy while accounting for risk and reward in the context of smart portfolio management, and see how to trade live with a successful professional trader, view more here
---
LATEST NEWS for Celgene
Biotech Stock Bubble Debate in 14 Charts
Wed, 23 Oct 2013 11:06:00 GMT
TheStreet – BOSTON ( TheStreet ) — Checking in on the "Biotech Bubble: Yeah or Nay?" debate: Before we start, let's agree the biotech sector is still having an unbelievable year. IBB data by YCharts But …
Celgene Takes Over #24 Spot From EMC
Tue, 22 Oct 2013 16:39:00 GMT
Forbes – In a study of analyst recommendations at the major brokerages, for the underlying components of the S&P 500, Celgene Corp. (NASD: CELG) has taken over the #24 spot from EMC Corp. (NYSE: EMC), according to ETF Channel. Below is a chart of Celgene Corp. versus EMC Corp. plotting their respective […]
Anticipated Earnings Increase for Celgene
Tue, 22 Oct 2013 14:04:00 GMT
Forbes – Wall Street is expecting higher profit for Celgene when the company reports its third quarter results on Thursday, October 24, 2013. The consensus estimate is calling for profit of $1.38 a share, a rise from $1.19 per share a year ago.The consensus estimate remains unchanged over the past month, but […]
Is Regeneron a Better Buy Than Celgene?
Mon, 21 Oct 2013 22:54:42 GMT
Motley Fool – Biotech companies Regeneron and Celgene are treating investors to big returns this year. But, is one a better buy than another?
Celgene And NeoStem: 2 Biopharmaceutical Companies Poised For Growth
Mon, 21 Oct 2013 16:33:02 GMT
Seeking Alpha – It wasn't that many years ago that Celgene ( CELG ) was a $38.00 per share stock with a market cap of $17 billion – that was April 18th 2009. Today it sits at its all-time high at $160.58 per share with …
Related Posts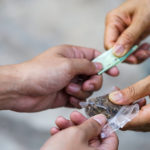 3 Reasons the Illicit Marijuana Market Won't Be Marginalized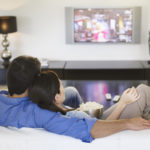 How Sinclair Broadcast Group Became a Sports TV Contender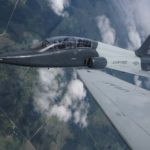 TransDigm's Capitol Hill Headaches Will Linger