Caterpillar's most recent trend suggests a bullish bias. One trading opportunity on Caterpillar is a Bull Put Spread using a strike $85.00 short put and a strike $80.00 long put offers a potential 16.01% return on risk over the next 26 calendar days. Maximum profit would be generated if the Bull Put Spread were to expire worthless, which would occur if the stock were above $85.00 by expiration. The full premium credit of $0.69 would be kept by the premium seller. The risk of $4.31 would be incurred if the stock dropped below the $80.00 long put strike price.
The 5-day moving average is moving up which suggests that the short-term momentum for Caterpillar is bullish and the probability of a rise in share price is higher if the stock starts trending.
The 20-day moving average is moving up which suggests that the medium-term momentum for Caterpillar is bullish.
The RSI indicator is at 72.75 level which suggests that the stock is neither overbought nor oversold at this time.
To learn how to execute such a strategy while accounting for risk and reward in the context of smart portfolio management, and see how to trade live with a successful professional trader, view more here
---
LATEST NEWS for Caterpillar
One Put, One Call Option To Know About for Caterpillar
Mon, 21 Oct 2013 16:04:00 GMT
Forbes – Consistently, one of the more popular stocks people enter into their stock options watchlist at Stock Options Channel is Caterpillar (NYSE: CAT). So this week we highlight one interesting put contract, and one interesting call contract, from the November expiration for CAT. The put contract our YieldBoost algorithm identified as particularly […]
Will Caterpillar Recover Faster Than Deere and Joy Global?
Mon, 21 Oct 2013 14:16:16 GMT
Motley Fool – The heavy-equipment maker has suffered from the same problems as its peers, but Caterpillar could stand to grow faster than Joy Global or Deere when the global economy picks up steam.
Wading through earnings season
Mon, 21 Oct 2013 10:33:00 GMT
CNBC – Revenue growth has been a little better than expected but overall it's not been very impressive as "companies struggle," explain Ashwani Kaul, Kaul Advisory Group, and Sheraz Mian, Zacks, with …
Week Ahead: After The Worst, Here Comes The Best Of America
Sun, 20 Oct 2013 20:51:00 GMT
Forbes – After weeks of Washington taking the market headlines, investors can now focus on organizations that actually create wealth — companies.
China Is Still Beneficial For Caterpillar
Sun, 20 Oct 2013 07:37:19 GMT
Seeking Alpha – Caterpillar ( CAT ), the giant construction equipment maker, is in worse condition due to weak demand for its mining equipments and declining backlog. The company's mining equipment sales, which generated …
Related Posts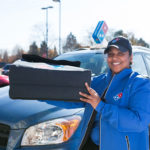 Domino's Q1 Earnings: Is the "Fortress" Strategy Working Yet?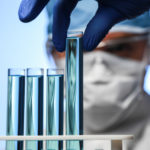 5 Top Pharmaceutical Stocks to Buy in 2019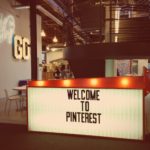 3 Reasons Why Pinterest Stock Can Keep Heading Higher