Carnival's most recent trend suggests a bullish bias. One trading opportunity on Carnival is a Bull Put Spread using a strike $33.00 short put and a strike $28.00 long put offers a potential 6.38% return on risk over the next 24 calendar days. Maximum profit would be generated if the Bull Put Spread were to expire worthless, which would occur if the stock were above $33.00 by expiration. The full premium credit of $0.30 would be kept by the premium seller. The risk of $4.70 would be incurred if the stock dropped below the $28.00 long put strike price.
The 5-day moving average is moving up which suggests that the short-term momentum for Carnival is bullish and the probability of a rise in share price is higher if the stock starts trending.
The 20-day moving average is moving up which suggests that the medium-term momentum for Carnival is bullish.
The RSI indicator is at 65.88 level which suggests that the stock is neither overbought nor oversold at this time.
To learn how to execute such a strategy while accounting for risk and reward in the context of smart portfolio management, and see how to trade live with a successful professional trader, view more here
---
LATEST NEWS for Carnival
A Supposedly Cheap Thing the Cruise Industry Never Wants to Do Again
Thu, 24 Oct 2013 09:55:46 GMT
BusinessWeek – Cruise lines are awash in discounts these days as they try to move on from a year they'd like to forget
Celebrity Chef Guy Fieri Sails With Carnival Cruise Lines For Family Fun In New Food Network Television Special
Wed, 23 Oct 2013 15:57:00 GMT
PR Newswire – MIAMI, Oct. 23, 2013 /PRNewswire/ — Guy Fieri and his family take to the sea for fun, adventure and killer food aboard the Carnival Breeze in a new television special, Guy's Family Cruise , premiering …
Carnival Cruise Lines Launches Vacation Anticipation Photo Contest Tied To Upcoming U.S. Debut Of Carnival Sunshine
Tue, 22 Oct 2013 13:40:00 GMT
PR Newswire – MIAMI, Oct. 22, 2013 /PRNewswire/ — There's nothing like the fun and excitement of getting ready to head off on vacation. For those awaiting the U.S. arrival of the recently transformed Carnival Sunshine …
A Safer Investment Than Carnival
Sat, 19 Oct 2013 21:14:57 GMT
Motley Fool – Carnival is like a friend that you keep relying on, and it keeps letting you down. Perhaps it's time to find a new friend.
Seabourn Signs Letter of Intent with Fincantieri to Build Ship for Delivery in 2016
Fri, 18 Oct 2013 17:26:00 GMT
PR Newswire – SEATTLE, Oct. 18, 2013 /PRNewswire/ — Seabourn announced today that it has signed a Letter of Intent for the construction of a new ultra-luxury cruise ship with Italian shipbuilder Fincantieri. The new …
Related Posts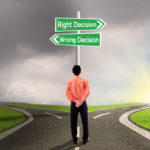 You Should Prepare to Be Wrong About Aurora Cannabis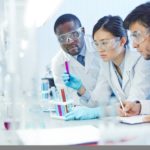 3 Charts Every Amgen Investor Needs to See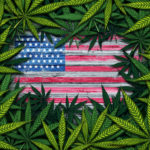 Don't Expect Quick U.S. Marijuana Legalization Based on Polls Showing Support: There's a Big Gotcha