Bristol Myers's most recent trend suggests a bullish bias. One trading opportunity on Bristol Myers is a Bull Put Spread using a strike $48.00 short put and a strike $43.00 long put offers a potential 10.38% return on risk over the next 26 calendar days. Maximum profit would be generated if the Bull Put Spread were to expire worthless, which would occur if the stock were above $48.00 by expiration. The full premium credit of $0.47 would be kept by the premium seller. The risk of $4.53 would be incurred if the stock dropped below the $43.00 long put strike price.
The 5-day moving average is moving up which suggests that the short-term momentum for Bristol Myers is bullish and the probability of a rise in share price is higher if the stock starts trending.
The 20-day moving average is moving up which suggests that the medium-term momentum for Bristol Myers is bullish.
The RSI indicator is at 63.7 level which suggests that the stock is neither overbought nor oversold at this time.
To learn how to execute such a strategy while accounting for risk and reward in the context of smart portfolio management, and see how to trade live with a successful professional trader, view more here
---
LATEST NEWS for Bristol Myers
Anticipated Earnings Increase for Bristol-Myers Squibb
Mon, 21 Oct 2013 15:17:00 GMT
Forbes – Wall Street is expecting higher profit for Bristol-Myers Squibb when the company reports its third quarter results on Wednesday, October 23, 2013. The consensus estimate is calling for profit of 44 cents a share, a rise from 37 cents per share a year ago. The consensus estimate remains unchanged over the […]
June 2014 Options Now Available For Bristol-Myers Squibb (BMY)
Mon, 21 Oct 2013 15:13:00 GMT
Forbes – Investors in Bristol-Myers Squibb Co. (NYSE: BMY) saw new options begin trading today, for the June 2014 expiration. One of the key inputs that goes into the price an option buyer is willing to pay, is the time value, so with 243 days until expiration the newly trading contracts represent […]
[$$] Pharma Q3 Focuses on Diabetes
Mon, 21 Oct 2013 14:55:00 GMT
Barrons.com – Credit Suisse Third-quarter earnings season kicks off for our U.S. pharmaceuticals names next week. We see three main areas of focus: 1) overall emerging-markets performance and specific concerns around …
GlaxoSmithKline: Why This Drug Manufacturer Belongs In Everybody's Portfolio
Fri, 18 Oct 2013 15:02:45 GMT
Seeking Alpha – I have been looking at U.S. and European large-cap drug manufacturers recently in order to add some undervalued companies to my long-term income portfolio. Drug manufacturing companies are particularly …
5 Companies Race To Develop The Next Great Melanoma Product
Fri, 18 Oct 2013 14:39:35 GMT
Seeking Alpha – (Editors' Note: This article covers a micro-cap stock. Please be aware of the risks associated with these stocks.) While stage IV melanoma used to be a death sentence– no cure and very short survival– …
Related Posts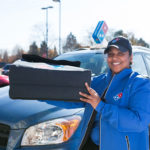 Domino's Q1 Earnings: Is the "Fortress" Strategy Working Yet?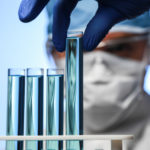 5 Top Pharmaceutical Stocks to Buy in 2019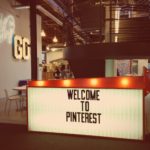 3 Reasons Why Pinterest Stock Can Keep Heading Higher