Bristol Myers's most recent trend suggests a bearish bias. One trading opportunity on Bristol Myers is a Bear Call Spread using a strike $55.00 short call and a strike $60.00 long call offers a potential 1.21% return on risk over the next 11 calendar days. Maximum profit would be generated if the Bear Call Spread were to expire worthless, which would occur if the stock were below $55.00 by expiration. The full premium credit of $0.06 would be kept by the premium seller. The risk of $4.94 would be incurred if the stock rose above the $60.00 long call strike price.
The 5-day moving average is moving down which suggests that the short-term momentum for Bristol Myers is bearish and the probability of a decline in share price is higher if the stock starts trending.
The 20-day moving average is moving down which suggests that the medium-term momentum for Bristol Myers is bearish.
The RSI indicator is below 20 which suggests that the stock is in oversold territory.
To learn how to execute such a strategy while accounting for risk and reward in the context of smart portfolio management, and see how to trade live with a successful professional trader, view more here
---
LATEST NEWS for Bristol Myers
This Diabetes Giant Could Face 3 Major Challenges
Tue, 05 Nov 2013 14:17:01 GMT
Motley Fool – Why hasn't Novo Nordisk, the world's largest manufacturer of insulin, gone anywhere over the past year?
We Like What We're Seeing In Big Pharma
Tue, 05 Nov 2013 09:15:09 GMT
Seeking Alpha – Bristol-Myers Bristol-Myers ( BMY ) showcased the strength of its key marketed products in its third-quarter report. The firm experienced a 9% increase in net sales and a 12% jump in non-GAAP diluted earnings …
Bristol-Myers Set to Bring New Hepatitis C Treatment to Japan
Tue, 05 Nov 2013 01:58:39 GMT
The Wall Street Journal – Bristol-Myers Squibb Co. is set to bring a new hepatitis C treatment that doesn't require drug injections to Japan as soon next year, where the virus has long been a divisive issue because of allegations …
Bristol-Myers Seeks Japanese Approval
Mon, 04 Nov 2013 18:30:02 GMT
Zacks – Bristol-Myers submitted a NDA in Japan for its combination therapy of daclatasvir and asunaprevir to treat HCV.
Bristol-Myers Vs. Abbvie In Potential Humira Rivalry
Mon, 04 Nov 2013 14:27:25 GMT
Seeking Alpha – Bristol-Myers Squibb ( BMY )'s new experimental drug for rheumatoid arthritis (RA) caused excitement at a conference in October. It appears that the drug clazakizumab is as effective as AbbVie ( ABBV )'s …
Related Posts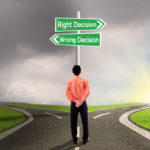 You Should Prepare to Be Wrong About Aurora Cannabis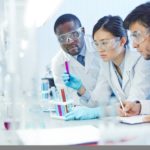 3 Charts Every Amgen Investor Needs to See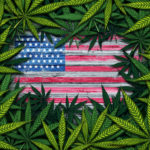 Don't Expect Quick U.S. Marijuana Legalization Based on Polls Showing Support: There's a Big Gotcha