Best Buy's most recent trend suggests a bearish bias. One trading opportunity on Best Buy is a Bear Call Spread using a strike $44.00 short call and a strike $49.00 long call offers a potential 21.07% return on risk over the next 23 calendar days. Maximum profit would be generated if the Bear Call Spread were to expire worthless, which would occur if the stock were below $44.00 by expiration. The full premium credit of $0.87 would be kept by the premium seller. The risk of $4.13 would be incurred if the stock rose above the $49.00 long call strike price.
The 5-day moving average is moving down which suggests that the short-term momentum for Best Buy is bearish and the probability of a decline in share price is higher if the stock starts trending.
The 20-day moving average is moving down which suggests that the medium-term momentum for Best Buy is bearish.
The RSI indicator is at 71 level which suggests that the stock is neither overbought nor oversold at this time.
To learn how to execute such a strategy while accounting for risk and reward in the context of smart portfolio management, and see how to trade live with a successful professional trader, view more here
---
LATEST NEWS for Best Buy
Amazon's battle for your living room
Fri, 25 Oct 2013 10:13:00 GMT
CNBC – Tom Forte, Telsey Advisory Group, says one day consumers will be able to buy a smartphone and television from the tech giant as the company expands its plans to grow market share.
RadioShack Is Falling Apart
Thu, 24 Oct 2013 20:32:52 GMT
Motley Fool – RadioShack reported a big loss in Q3 — one that calls its long-term survival prospects into question.
What drives your return in a stock?
Thu, 24 Oct 2013 17:16:00 GMT
CNBC – Amazon is not making money, but its stock is doing very well. CNBC's Tyler Mathisen and Dominic Chu look at Amazon and other "money losing winners."
Ouya coming to all Target stores later this month
Thu, 24 Oct 2013 14:22:00 GMT
The Verge – The Ouya Android console will be coming to all Target stores this month, with a major promotion deal coming over the next several months, Polygon reports. The Ouya launched with a surprisingly large retail presence, selling at GameStop, Best Buy, and Target, but those stores hadn't yet committed to putting the consoles in all locations. Now, Target will start selling the Ouya in all its roughly 1,800 locations, letting Ouya run nationwide ad campaigns with the knowledge that people will be able to buy them just about anywhere. …
Ouya coming to all Target stores later this month
Thu, 24 Oct 2013 14:22:00 GMT
The Verge – The Ouya Android console will be coming to all Target stores this month, with a major promotion deal coming over the next several months, Polygon reports. The Ouya launched with a surprisingly large retail presence, selling at GameStop, Best Buy, and Target, but those stores hadn't yet committed to putting the consoles in all locations. Now, Target will start selling the Ouya in all its roughly 1,800 locations, letting Ouya run nationwide ad campaigns with the knowledge that people will be able to buy them just about anywhere. …
Related Posts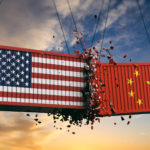 Google Restricts Services to Huawei as Trade War Expands

Where Are They Now? 3 Recent Tech IPOs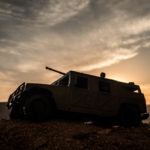 3 Top Defense Stocks to Watch in May