Baker Hughes's most recent trend suggests a bullish bias. One trading opportunity on Baker Hughes is a Bull Put Spread using a strike $57.50 short put and a strike $52.50 long put offers a potential 15.74% return on risk over the next 17 calendar days. Maximum profit would be generated if the Bull Put Spread were to expire worthless, which would occur if the stock were above $57.50 by expiration. The full premium credit of $0.68 would be kept by the premium seller. The risk of $4.32 would be incurred if the stock dropped below the $52.50 long put strike price.
The 5-day moving average is moving up which suggests that the short-term momentum for Baker Hughes is bullish and the probability of a rise in share price is higher if the stock starts trending.
The 20-day moving average is moving up which suggests that the medium-term momentum for Baker Hughes is bullish.
The RSI indicator is above 80 which suggests that the stock is in overbought territory.
To learn how to execute such a strategy while accounting for risk and reward in the context of smart portfolio management, and see how to trade live with a successful professional trader, view more here
---
LATEST NEWS for Baker Hughes
[$$] Halliburton: 40% Upside
Wed, 30 Oct 2013 14:32:00 GMT
Barrons.com – Halliburton is poised for a rapid rise in profits as oil companies ramp up spending to tap new shale finds. More recently, too many of them competed for work in a handful of major shale deposits in states like Texas, North Dakota and Ohio, which drove down service prices and profit growth. Halliburton (HAL) reported a profit decline in 2012 and is expected to grow earnings per share just 4% this year, according to analysts polled by FactSet. Halliburton and rivals like Baker Hughes (BHI) and Schlumberger (SLB) have trimmed costs to preserve profits.
Barclays: U.S. shale drilling offers more upside for oil-field services
Tue, 29 Oct 2013 20:55:00 GMT
MarketWatch – Oil companies's U.S. drilling plans for next year are "impressive" and sure to keep oil-field services firms busy — and shareholders of companies such as Halliburton Co. and Baker Hughes Inc. …
BAKER HUGHES INC Financials
Tue, 29 Oct 2013 17:04:32 GMT
Ex-Dividend Reminder: PetroLogistics, Celanese and Baker Hughes
Tue, 29 Oct 2013 14:16:00 GMT
Forbes – Looking at the universe of stocks we cover at Dividend Channel, on 10/31/13, PetroLogistics LP (NYSE: PDH), Celanese Corp (NYSE: CE), and Baker Hughes Inc. (NYSE: BHI) will all trade ex-dividend for their respective upcoming dividends. PetroLogistics LP will pay its quarterly dividend of $0.45 on 11/14/13, Celanese Corp will […]
U.S. Energy Rigs Drop by One to 1,738, Baker Hughes Says
Fri, 25 Oct 2013 17:09:31 GMT
Bloomberg – Rigs targeting oil and natural gas in the U.S. declined by one this week to 1,738, according to Baker Hughes Inc.
Related Posts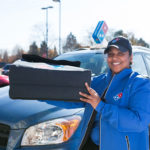 Domino's Q1 Earnings: Is the "Fortress" Strategy Working Yet?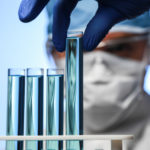 5 Top Pharmaceutical Stocks to Buy in 2019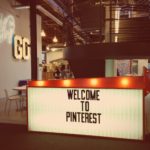 3 Reasons Why Pinterest Stock Can Keep Heading Higher