Automatic Data's most recent trend suggests a bullish bias. One trading opportunity on Automatic Data is a Bull Put Spread using a strike $77.50 short put and a strike $72.50 long put offers a potential 5.26% return on risk over the next 26 calendar days. Maximum profit would be generated if the Bull Put Spread were to expire worthless, which would occur if the stock were above $77.50 by expiration. The full premium credit of $0.25 would be kept by the premium seller. The risk of $4.75 would be incurred if the stock dropped below the $72.50 long put strike price.
The 5-day moving average is moving up which suggests that the short-term momentum for Automatic Data is bullish and the probability of a rise in share price is higher if the stock starts trending.
The 20-day moving average is moving up which suggests that the medium-term momentum for Automatic Data is bullish.
The RSI indicator is above 80 which suggests that the stock is in overbought territory.
To learn how to execute such a strategy while accounting for risk and reward in the context of smart portfolio management, and see how to trade live with a successful professional trader, view more here
---
LATEST NEWS for Automatic Data
Will Workday and Salesforce Team Up to Crush Oracle?
Sat, 23 Nov 2013 16:56:51 GMT
Motley Fool – The HR-focused cloud company has teamed up with Salesforce in a strategic partnership. Do Workday's co-founders want vengeance for Oracle's hostile takeover of their previous company?
ADP® Lends its Support to Small Business Saturday® to Help Drive Commerce to Small Businesses
Fri, 22 Nov 2013 13:30:33 GMT
noodls – ROSELAND, N.J. – November 22, 2013 – Recognizing the significant impact small businesses make to our economy, ADP® today announced its participation in this year's Small Business Saturday, taking place …
Intuit Posts Narrower-than-Expected Loss
Fri, 22 Nov 2013 13:30:03 GMT
Zacks – Intuit Inc. reported adjusted loss per share from continuing operations of 18 cents in the first quarter of 2014, narrower than the Zacks Consensus Estimate of a loss of 20 cents per share.
ADP® Lends its Support to Small Business Saturday® to Help Drive Commerce to Small Businesses
Fri, 22 Nov 2013 13:30:00 GMT
PR Newswire – ROSELAND, N.J., Nov. 22, 2013 /PRNewswire/ — Recognizing the significant impact small businesses make to our economy, ADP ® today announced its participation in this year's Small Business Saturday, taking …
My Mad Method: Reloading My Watch List
Thu, 21 Nov 2013 22:00:24 GMT
Seeking Alpha – If you've been reading this series of articles recently (or even for a while) you may have noticed that the list of stocks that I had on my watch list to possibly add to either my IRA or my wife's IRA …
Related Posts
IBM Served Up Some Surprises in Q1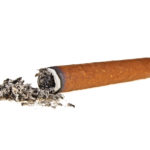 Wall Street Has Given Up on These 3 Stocks, and That's a Huge Mistake

Pool Corp (POOL) Q1 2019 Earnings Call Transcript