Apache's most recent trend suggests a bullish bias. One trading opportunity on Apache is a Bull Put Spread using a strike $87.50 short put and a strike $82.50 long put offers a potential 18.48% return on risk over the next 30 calendar days. Maximum profit would be generated if the Bull Put Spread were to expire worthless, which would occur if the stock were above $87.50 by expiration. The full premium credit of $0.78 would be kept by the premium seller. The risk of $4.22 would be incurred if the stock dropped below the $82.50 long put strike price.
The 5-day moving average is moving up which suggests that the short-term momentum for Apache is bullish and the probability of a rise in share price is higher if the stock starts trending.
The 20-day moving average is moving up which suggests that the medium-term momentum for Apache is bullish.
The RSI indicator is at 70.81 level which suggests that the stock is neither overbought nor oversold at this time.
To learn how to execute such a strategy while accounting for risk and reward in the context of smart portfolio management, and see how to trade live with a successful professional trader, view more here
---
LATEST NEWS for Apache
The Apache Software Foundation Announces Apache(tm) Hadoop(tm) 2
Wed, 16 Oct 2013 12:00:00 GMT
GlobeNewswire – Forest Hill, MD — The Apache Software Foundation (ASF), the all-volunteer developers, stewards, and incubators of nearly 150 Open Source projects and initiatives, today announced Apache(TM) Hadoop(TM) …
Why Your Software Is A Security Risk
Tue, 15 Oct 2013 16:39:00 GMT
Forbes – A Series of Forbes Insights Profiles of Thought Leaders changing the Business Landscape:Wayne Jackson, Founder and CEO of Sonatype… "Nearly 100% of the world's companies are vulnerable to cyber attacks by those using tools as simple as Google," says Wayne Jackson, the serial entrepreneur and founding CEO of Sonatype, the leader in software component […]
3 Energy Stock Stories Sparking Investment Chatter
Tue, 15 Oct 2013 12:52:07 GMT
Wall St. Cheat Sheet – Here are a few top energy stock stories for the day.
Talend Affirms Commitment to Apache Licensing of Open Source Integration Tools
Tue, 15 Oct 2013 12:00:00 GMT
Business Wire – Talend, the global integration software leader, today announced its intent to transition to the Apache License for its award-winning Talend Open Studio product family. The company
Growth In The Permian Basin And Apache
Tue, 15 Oct 2013 10:00:00 GMT
Seeking Alpha – U.S. oil production has grown from 7.3 million b/d (includes oil and NGLs) in 2009 to 9.7 million b/d in the first half of 2013. That is a 34% increase, according to Economist numbers, from a report on …
Related Posts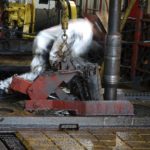 Is Transocean a Buy?
3 Dividend Stocks That Pay You More Than Pepsi Does

Redfin's Crazy Strong Advantage Over Traditional Real Estate