Apache's most recent trend suggests a bearish bias. One trading opportunity on Apache is a Bear Call Spread using a strike $92.50 short call and a strike $97.50 long call offers a potential 10.86% return on risk over the next 24 calendar days. Maximum profit would be generated if the Bear Call Spread were to expire worthless, which would occur if the stock were below $92.50 by expiration. The full premium credit of $0.49 would be kept by the premium seller. The risk of $4.51 would be incurred if the stock rose above the $97.50 long call strike price.
The 5-day moving average is moving down which suggests that the short-term momentum for Apache is bearish and the probability of a decline in share price is higher if the stock starts trending.
The 20-day moving average is moving down which suggests that the medium-term momentum for Apache is bearish.
The RSI indicator is at 64.77 level which suggests that the stock is neither overbought nor oversold at this time.
To learn how to execute such a strategy while accounting for risk and reward in the context of smart portfolio management, and see how to trade live with a successful professional trader, view more here
---
LATEST NEWS for Apache
Oil drillers showering employees with stock options, Reuters reports
Thu, 24 Oct 2013 10:09:08 GMT
theflyonthewall.com – U.S. energy exploration companies leading a domestic oil boom increasingly are using stock options to find and maintain employees, evoking comparisons to the dot-com bubble of the late 1990s, reports Reuters. …
Why Is Occidental Selling These Assets?
Wed, 23 Oct 2013 15:35:05 GMT
Motley Fool – Is Occidental Petroleum making the right move by putting some of its Middle Eastern and North American assets up for sale?
Hortonworks Data Platform 2.0 Now Generally Available
Wed, 23 Oct 2013 12:00:00 GMT
Business Wire – Hortonworks, the leading contributor to and provider of enterprise Apache™ Hadoop®, today announced the general availability of the Hortonworks Data Platform 2.0, the first commercial distribution built on the recent Hadoop 2 GA release from the Apache Software Foundation.
Feds nick Apache with $2.7 million fine for improper royalty payments
Tue, 22 Oct 2013 20:56:00 GMT
MarketWatch – Apache Corp. was fined $2.7 million for improperly deducting transportation costs from royalty payments for Gulf of Mexico leases, the Department of Interior's Office of Natural Resources Revenue said….
GM Leads Gem Dogs Airing 30% October Upside And Zero Dividends
Tue, 22 Oct 2013 17:54:17 GMT
Seeking Alpha – Ten of 15 Gems Index members from Barron's tallied by Yahoo Finance as of market closing prices October 18 were compared with analyst mean target gain results one year hence. The resulting chart of that …
Related Posts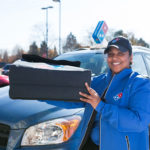 Domino's Q1 Earnings: Is the "Fortress" Strategy Working Yet?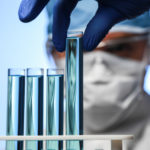 5 Top Pharmaceutical Stocks to Buy in 2019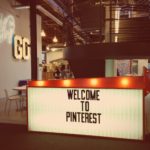 3 Reasons Why Pinterest Stock Can Keep Heading Higher