Another government shutdown looms. Another chance for a negative market reaction. My advice? Get used to it.
Contrary to the analysis provided by some of the mainstream media, the 2012 election was not about race, but was about economic, social, governmental, and foreign policy approaches for our country. 62.6 million voters went for one approach. But, 59.1 million voters were looking for another approach. They didn't 'win'. The 'winners' were 51.4% of the people who voted, the 'losers' were 48.5% of the voters. But they all rightly expect their views to be represented in both the legislative and executive branches of the government.
This isn't a case of a few rogue senators or congressman. Ignoring the effect of lobbyists for the moment, every one of them believes they are representing the majority view of the people who put them into Congress. Some do it with more passion or legal maneuvering than others, but they all believe they are representing the majority of their constituents.
It comes down to the fact we are a country widely divided on philosophy of governance, and that is not likely to change.
While this throws uncertainty into the picture for many companies, the good ones aren't going to sit around and wait for it all to be worked out. They are in business, and their intent, their design, is to not only subsist, but to grow.
No matter what goes on outside the business world, well run companies will always be recognized and the price of their stock will usually reflect that. Short trading can be profitable at times, but there is a longer-term overall upward bias in the markets due to the fact that most companies are decently managed and are focused on growth.
I prefer to look for opportunities with quality stocks forming higher probability chart setups. One good company I've followed for years, Cerner, a developer of software and workflow solutions for medical providers, has been a steady riser in recent years. No matter what else is going on in the financial world, CERN is one of the stocks I like to keep an eye on and trade pullbacks, trading ranges, and breakouts.
In the August 19th newsletter, I highlighted the trading range CERN had fallen into. With good fundamentals, and a chart pattern showing a possible reversal off the bottom of the three-month trading range, I felt this was a high probability setup for a bullishly-oriented trade.
I stated "CERN is a viable stock-only trade to the top of the trading range. My approach:
Buy CERN at the next market open if it opens up close to Friday's close of 47.38 and the overall market tone is positive. Sell if CERN falls below the April/May lows. A stop-loss around 44.5 would be 6%. Sell if CERN hits 50, at the top of the trading range. If CERN is strong enough to offer further gains, the stock can always be bought again if CERN closes above 50.55, the previous high close."
CERN meandered for a couple more weeks at the bottom of the trading range, but then took off straight to the top of the range. On September 20th, it hit a high of 50.25. Exiting at 50, both a round-number level and the level of recent resistance, a decent 6% gain over 33 days resulted.
Notice that while the S&P 500 declined at the end of August, as the possibility increased the US was going to get involved into another war, CERN just sat still, waiting for a positive market environment. When that came about, CERN quickly marched upwards on solid buying, most likely from institutional accumulation.
But the second half of my strategy was "If CERN is strong enough to offer further gains, the stock can always be bought again if CERN closes above 50.55, the previous high close."
That is exactly what happened on Friday. CERN was up as much as 13% from announcing a multi-year deal to provide records management software to Intermountain Healthcare, a network of 22 hospitals and 185 outpatient clinics.
A trader, with an alarm set for this stock rising above 50, could have caught this during the day and entered a long stock, covered call, or bull call spread, and be well positioned for further gains. If this wasn't noticed until after the trading day ended, a small initial position can be entered here and added-to as the stock rises or enjoys low-volume pullbacks. Read about this approach here.
In the August 19th newsletter, as CERN was sitting at the bottom of the trading range, I analyzed another trade strategy – a conservative, very high probability trade that was targeting a 8+% gain in 60-80 trading days. Friday's jump caused that trade to hit its profit target in just 40 days and another good gain was pocketed.
Of course, there's much more you need to know and many more stocks you can capitalize upon each and every day.  To find out more, type in www.markettamer.com/seasonal-forecaster
By Gregg Harris, MarketTamer Chief Technical Strategist
Copyright (C) 2013 Stock & Options Training LLC
Unless indicated otherwise, at the time of this writing, the author has no positions in any of the above-mentioned securities.
Gregg Harris is the Chief Technical Strategist at MarketTamer.com with extensive experience in the financial sector.
Gregg started out as an Engineer and brings a rigorous thinking to his financial research. Gregg's passion for finance resulted in the creation of a real-time quote system and his work has been featured nationally in publications, such as the Investment Guide magazine.
As an avid researcher, Gregg concentrates on leveraging what institutional and big money players are doing to move the market and create seasonal trend patterns. Using custom research tools, Gregg identifies stocks that are optimal for stock and options traders to exploit these trends and find the tailwinds that can propel stocks to levels that are hidden to the average trader.

Related Posts
IBM Served Up Some Surprises in Q1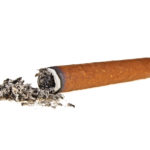 Wall Street Has Given Up on These 3 Stocks, and That's a Huge Mistake

Pool Corp (POOL) Q1 2019 Earnings Call Transcript