Andarko's most recent trend suggests a bearish bias. One trading opportunity on Andarko is a Bear Call Spread using a strike $100.00 short call and a strike $110.00 long call offers a potential 8.93% return on risk over the next 25 calendar days. Maximum profit would be generated if the Bear Call Spread were to expire worthless, which would occur if the stock were below $100.00 by expiration. The full premium credit of $0.82 would be kept by the premium seller. The risk of $9.18 would be incurred if the stock rose above the $110.00 long call strike price.
The 5-day moving average is moving down which suggests that the short-term momentum for Andarko is bearish and the probability of a decline in share price is higher if the stock starts trending.
The 20-day moving average is moving down which suggests that the medium-term momentum for Andarko is bearish.
The RSI indicator is at 52.55 level which suggests that the stock is neither overbought nor oversold at this time.
To learn how to execute such a strategy while accounting for risk and reward in the context of smart portfolio management, and see how to trade live with a successful professional trader, view more here
---
LATEST NEWS for Andarko
3 Primo Profit Producers in the Denver-Julesburg Basin
Tue, 22 Oct 2013 14:45:06 GMT
Motley Fool – Colorado's DJ basin continues to expand and has become far more oily of late.With its colorful history and bright prospects, it absolutely shouldn't go unnoticed by Fools with a thirst for energy.
3 Energy Stock Stories Sparking Investment Chatter on Monday
Mon, 21 Oct 2013 22:04:05 GMT
Wall St. Cheat Sheet – Analysis of energy business news for investors and shareholders
The path to energy independence
Mon, 21 Oct 2013 16:52:00 GMT
CNBC – Recent figures suggest the U.S. will become the world's largest energy producer this year. CNBC's Brian Sullivan shares what that may mean for the economy from Midland, Texas.
December 21st Options Now Available For Anadarko Petroleum (APC)
Mon, 21 Oct 2013 16:35:00 GMT
Forbes – Investors in Anadarko Petroleum Corp (NYSE: APC) saw new options begin trading today, for the December 21st expiration. At Stock Options Channel, our YieldBoost formula has looked up and down the APC options chain for the new December 21st contracts and identified one put and one call contract of particular […]
Noble Energy Announces Strategic Acreage Exchange In DJ Basin
Mon, 21 Oct 2013 11:00:00 GMT
PR Newswire – HOUSTON, Oct. 21, 2013 /PRNewswire/ — Noble Energy, Inc. (NYSE: NBL) today announced the closing of an acreage exchange with Anadarko Petroleum Corporation (NYSE: APC) in the greater Wattenberg area of …
Related Posts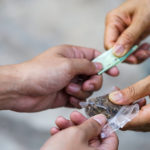 3 Reasons the Illicit Marijuana Market Won't Be Marginalized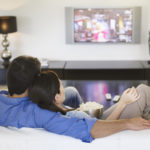 How Sinclair Broadcast Group Became a Sports TV Contender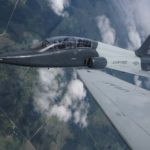 TransDigm's Capitol Hill Headaches Will Linger