Amgen's most recent trend suggests a bullish bias. One trading opportunity on Amgen is a Bull Put Spread using a strike $110.00 short put and a strike $100.00 long put offers a potential 7.99% return on risk over the next 24 calendar days. Maximum profit would be generated if the Bull Put Spread were to expire worthless, which would occur if the stock were above $110.00 by expiration. The full premium credit of $0.74 would be kept by the premium seller. The risk of $9.26 would be incurred if the stock dropped below the $100.00 long put strike price.
The 5-day moving average is moving up which suggests that the short-term momentum for Amgen is bullish and the probability of a rise in share price is higher if the stock starts trending.
The 20-day moving average is moving up which suggests that the medium-term momentum for Amgen is bullish.
The RSI indicator is at 59.64 level which suggests that the stock is neither overbought nor oversold at this time.
To learn how to execute such a strategy while accounting for risk and reward in the context of smart portfolio management, and see how to trade live with a successful professional trader, view more here
---
LATEST NEWS for Amgen
You're not a genius so sell some stock right now now
Wed, 23 Oct 2013 19:02:00 GMT
MarketWatch – And most important, the question is — what's the "smart" thing do now? I work everyday to try to stay on top of when this bubble blowing bull market part of the cycle is going to end — and …
Amgen – Trading Around All-Time Highs As It Shifts Focus On Growth
Wed, 23 Oct 2013 18:10:17 GMT
Seeking Alpha – Shares of Amgen ( AMGN ) set fresh all time highs on Tuesday after the biotechnology company reported a solid set of third quarter results. Amgen was furthermore upbeat about the integration with Onyx …
Another Earnings and Rev Beat from Amgen
Wed, 23 Oct 2013 14:40:05 GMT
Zacks – Amgen now expects earnings of $7.35 – $7.45 per share on revenues of $18.3 billion – $18.5 billion in 2013.
Early movers: CAT, BA, JPM, NFLX, BMY, WLP & more
Wed, 23 Oct 2013 12:08:23 GMT
CNBC – These are the stocks posting the largest moves before the bell.
Glaxo's China Sales Plunge 61% After Corruption Probe
Wed, 23 Oct 2013 11:15:12 GMT
Bloomberg – GlaxoSmithKline Plc said third- quarter sales of pharmaceuticals and vaccines in China fell 61 percent after an anti-corruption probe began there in July.
Related Posts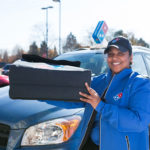 Domino's Q1 Earnings: Is the "Fortress" Strategy Working Yet?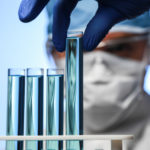 5 Top Pharmaceutical Stocks to Buy in 2019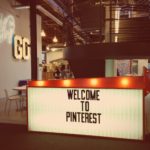 3 Reasons Why Pinterest Stock Can Keep Heading Higher