American Express's most recent trend suggests a bullish bias. One trading opportunity on American Express is a Bull Put Spread using a strike $80.00 short put and a strike $75.00 long put offers a potential 6.84% return on risk over the next 22 calendar days. Maximum profit would be generated if the Bull Put Spread were to expire worthless, which would occur if the stock were above $80.00 by expiration. The full premium credit of $0.32 would be kept by the premium seller. The risk of $4.68 would be incurred if the stock dropped below the $75.00 long put strike price.
The 5-day moving average is moving up which suggests that the short-term momentum for American Express is bullish and the probability of a rise in share price is higher if the stock starts trending.
The 20-day moving average is moving up which suggests that the medium-term momentum for American Express is bullish.
The RSI indicator is above 80 which suggests that the stock is in overbought territory.
To learn how to execute such a strategy while accounting for risk and reward in the context of smart portfolio management, and see how to trade live with a successful professional trader, view more here
---
LATEST NEWS for American Express
American Express: Financial Winner
Fri, 25 Oct 2013 20:10:00 GMT
TheStreet – NEW YORK ( TheStreet ) — American Express was the winner among major U.S. financial firms on Friday, with shares rising over 2% to close at $82.61. The broad indices ended higher as investors sank their …
Avoya Travel Hosts First-Ever Avoya Academy for Independent Agencies
Fri, 25 Oct 2013 16:51:49 GMT
Marketwired – Avoya Travel®, an American Express Travel Representative and one of the leading travel companies in North America and beyond, today announced the successful debut of its Avoya Academy™, an in-person educational …
Visa is something you want to own: Trader
Fri, 25 Oct 2013 16:30:00 GMT
CNBC – With shares of Visa touching an all-time high, is it time to take profits with earnings ahead? "Fast Money" traders Mike Murphy and Dan Nathan debate the credit card giant.
Doing it the Buffett way
Fri, 25 Oct 2013 11:41:00 GMT
CNBC – Robert Hagstrom, "The Warren Buffett Way" author, discusses the lessons he learned about Buffett-style investing from the 'Oracle of Omaha."
American Express Calls on Neighborhood Champions to Rally Hundreds of Communities as Countdown Begins to the Fourth Annual Small Business Saturday
Thu, 24 Oct 2013 20:34:00 GMT
Business Wire – Hundreds of communities across the country will be rolling out the welcome mats for millions of shoppers on Small Business Saturday, November 30th. Founded by American Express® in
Related Posts
IBM Served Up Some Surprises in Q1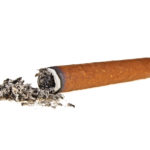 Wall Street Has Given Up on These 3 Stocks, and That's a Huge Mistake

Pool Corp (POOL) Q1 2019 Earnings Call Transcript