American Express's most recent trend suggests a bullish bias. One trading opportunity on American Express is a Bull Put Spread using a strike $77.50 short put and a strike $72.50 long put offers a potential 5.04% return on risk over the next 25 calendar days. Maximum profit would be generated if the Bull Put Spread were to expire worthless, which would occur if the stock were above $77.50 by expiration. The full premium credit of $0.24 would be kept by the premium seller. The risk of $4.76 would be incurred if the stock dropped below the $72.50 long put strike price.
The 5-day moving average is moving up which suggests that the short-term momentum for American Express is bullish and the probability of a rise in share price is higher if the stock starts trending.
The 20-day moving average is moving up which suggests that the medium-term momentum for American Express is bullish.
The RSI indicator is at 73.35 level which suggests that the stock is neither overbought nor oversold at this time.
To learn how to execute such a strategy while accounting for risk and reward in the context of smart portfolio management, and see how to trade live with a successful professional trader, view more here
---
LATEST NEWS for American Express
3 Stocks Hoping for More Fed QE
Tue, 22 Oct 2013 22:47:59 GMT
Motley Fool – A continuation in quantitative easing can boost these financial stocks.
Using Liquid Alternative Bond Investments as a Strategy in Portfolio Management: A Wall Street Transcript Interview with Todd Millay, the Managing Director of Choate Investment Advisors LLC
Tue, 22 Oct 2013 21:27:00 GMT
Wall Street Transcript – 67 WALL STREET, New York – October 22, 2013 – The Wall Street Transcript has just published its current Investing Strategies Report offering expert industry commentary through in-depth interviews with …
Billionaire Ken Fisher's 3 Top Stock Picks
Tue, 22 Oct 2013 17:58:04 GMT
Motley Fool – See which stocks are this hedge fund manager's favorites.
American Express Company President Sells 172K Shares and 4 Insider Sales to Note
Tue, 22 Oct 2013 14:10:05 GMT
Wall St. Cheat Sheet – Take a closer look at the inside executive action of these companies…
Discover Financial's profit falls 8 percent in 3Q
Mon, 21 Oct 2013 23:54:17 GMT
Related Posts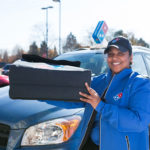 Domino's Q1 Earnings: Is the "Fortress" Strategy Working Yet?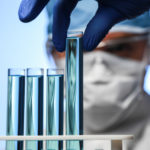 5 Top Pharmaceutical Stocks to Buy in 2019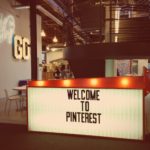 3 Reasons Why Pinterest Stock Can Keep Heading Higher