Amazon's most recent trend suggests a bearish bias. One trading opportunity on Amazon is a Bear Call Spread using a strike $365.00 short call and a strike $375.00 long call offers a potential 14.42% return on risk over the next 10 calendar days. Maximum profit would be generated if the Bear Call Spread were to expire worthless, which would occur if the stock were below $365.00 by expiration. The full premium credit of $1.26 would be kept by the premium seller. The risk of $8.74 would be incurred if the stock rose above the $375.00 long call strike price.
The 5-day moving average is moving down which suggests that the short-term momentum for Amazon is bearish and the probability of a decline in share price is higher if the stock starts trending.
The 20-day moving average is moving down which suggests that the medium-term momentum for Amazon is bearish.
The RSI indicator is below 20 which suggests that the stock is in oversold territory.
To learn how to execute such a strategy while accounting for risk and reward in the context of smart portfolio management, and see how to trade live with a successful professional trader, view more here
---
LATEST NEWS for Amazon
AWS Updates Its Elastic MapReduce Console For Exploring Large Amounts Of Data
Wed, 06 Nov 2013 22:36:35 GMT
TechCrunch – Amazon Web Services (AWS) has updated its Elastic MapReduce console, making it easier to manage large amounts of data. The update centers on providing better usability and access to new features that include …
Qualcomm earnings jump; outlook disappoints
Wed, 06 Nov 2013 22:19:32 GMT
MarketWatch – Qualcomm reports a strong jump in earnings and revenue for its fourth fiscal quarter, though the wireless chipmaker also issued a forecast for the current period that was below expectations.
Staples Looks to Improve Its Online Presence, But Will This Be Enough?
Wed, 06 Nov 2013 22:12:08 GMT
Motley Fool – Staples has a large online presence, which is likely to improve. There's still one major roadblock for Staples.
Cooking the Turkey Dinner, With a Little Help From My Phone
Wed, 06 Nov 2013 22:04:42 GMT
New York Times – Android and iOS apps to help in the kitchen and keep the children amused.
Jeff Bezos Sells 1 Million Amazon Shares, Pocketing Over $250 Million After Washington Post Splurge
Wed, 06 Nov 2013 21:59:00 GMT
Forbes – When the average person runs out of money in their wallet, they hit up a local ATM and withdraw some cash. Jeff Bezos is not the average person.
Related Posts

Preferred Bank (PFBC) Q1 2019 Earnings Call Transcript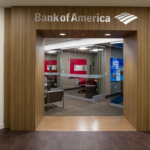 This Unconventional Metric is Bank of America's Key to Success

Citizens Financial Group Inc (CFG) Q1 2019 Earnings Call Transcript