Altera's most recent trend suggests a bullish bias. One trading opportunity on Altera is a Bull Put Spread using a strike $33.00 short put and a strike $28.00 long put offers a potential 8.7% return on risk over the next 17 calendar days. Maximum profit would be generated if the Bull Put Spread were to expire worthless, which would occur if the stock were above $33.00 by expiration. The full premium credit of $0.40 would be kept by the premium seller. The risk of $4.60 would be incurred if the stock dropped below the $28.00 long put strike price.
The 5-day moving average is moving up which suggests that the short-term momentum for Altera is bullish and the probability of a rise in share price is higher if the stock starts trending.
The 20-day moving average is moving up which suggests that the medium-term momentum for Altera is bullish.
The RSI indicator is at 33.6 level which suggests that the stock is neither overbought nor oversold at this time.
To learn how to execute such a strategy while accounting for risk and reward in the context of smart portfolio management, and see how to trade live with a successful professional trader, view more here
---
LATEST NEWS for Altera
ALTERA CORP Files SEC form 8-K, Entry into a Material Definitive Agreement, Financial Statements and Exhibits
Wed, 30 Oct 2013 20:12:17 GMT
Intel to Build Chips Based on Rival ARM Technology
Wed, 30 Oct 2013 14:08:00 GMT
TheStreet – has tapped Intel to manufacture its next-generation network server processors. What makes the announcement even more interesting is that these new processors will be based on technologies from Intel rival ARM The upcoming "Stratix 10" design will be a quad-core, 64-bit ARM Cortex-A53 central processing unit.
First 64-bit quad-core ARM chips to be fabricated by… Intel?
Wed, 30 Oct 2013 10:10:00 GMT
Engadget – Intel's largest chip manufacturing customer, Altera, has said that it'll soon be building chips there based on — wait for it — ARM technology. Its Stratix 10 SoC will contain a quad-core, 64-bit ARM …
ALTERA CORP Financials
Tue, 29 Oct 2013 17:04:31 GMT
Altera Announces Quad-Core 64-bit ARM Cortex-A53 for Stratix 10 SoCs
Tue, 29 Oct 2013 13:16:26 GMT
noodls – Manufactured on Intel's 14 nm Tri-Gate Process, Altera Stratix® 10 SoCs Will Deliver Industry's Most Versatile Heterogeneous Computing Platform Santa Clara, Calif., ARM TechCon, October 29, 2013-Altera …
Related Posts
IBM Served Up Some Surprises in Q1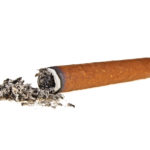 Wall Street Has Given Up on These 3 Stocks, and That's a Huge Mistake

Pool Corp (POOL) Q1 2019 Earnings Call Transcript