Aetna's most recent trend suggests a bearish bias. One trading opportunity on Aetna is a Bear Call Spread using a strike $65.00 short call and a strike $75.00 long call offers a potential 6.84% return on risk over the next 24 calendar days. Maximum profit would be generated if the Bear Call Spread were to expire worthless, which would occur if the stock were below $65.00 by expiration. The full premium credit of $0.64 would be kept by the premium seller. The risk of $9.36 would be incurred if the stock rose above the $75.00 long call strike price.
The 5-day moving average is moving down which suggests that the short-term momentum for Aetna is bearish and the probability of a decline in share price is higher if the stock starts trending.
The 20-day moving average is moving down which suggests that the medium-term momentum for Aetna is bearish.
The RSI indicator is at 42.66 level which suggests that the stock is neither overbought nor oversold at this time.
To learn how to execute such a strategy while accounting for risk and reward in the context of smart portfolio management, and see how to trade live with a successful professional trader, view more here
---
LATEST NEWS for Aetna
Insurers, Obama administration discuss fixing health exchange, Bloomberg says
Thu, 24 Oct 2013 11:22:27 GMT
UnitedHealth Exec To Run Embattled British National Health Service
Thu, 24 Oct 2013 04:00:00 GMT
Forbes – Video An executive at UnitedHealth (UNH) will run the National Health Service in England, effective in April of next year, UnitedHealth and British health officials confirmed this morning. Simon Stevens, UnitedHealth's president of global health, who previously worked in England under former Prime Minister Tony Blair, will return to run to his […]
Health Maintenance Organizations: How Will They Handle the New Regulations?
Wed, 23 Oct 2013 21:10:12 GMT
Obama officials meet with insurance CEOs
Wed, 23 Oct 2013 16:26:00 GMT
CNNMoney.com – As technical issues continue to plague the sign-up for Obamacare, several major health insurer CEOs are headed to Washington to talk to White House officials Wednesday. Aetna CEO Mark Bertolini, Wellpoint …
Frost & Sullivan Recognizes the Strong Adaptability of ActiveHealth's CareEngine Solution
Wed, 23 Oct 2013 11:45:00 GMT
PR Newswire – MOUNTAIN VIEW, Calif., Oct. 23, 2013 /PRNewswire/ — Based on its recent analysis of the US market for early intervention and general wellness technologies, Frost & Sullivan recognizes ActiveHealth Management …
Related Posts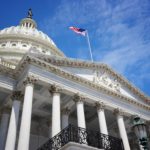 New Bill Could Mean Changes to IRA Rules
Is Skyworks Solutions a Buy?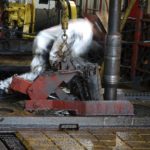 Is Transocean a Buy?