Aetna's most recent trend suggests a bearish bias. One trading opportunity on Aetna is a Bear Call Spread using a strike $65.00 short call and a strike $75.00 long call offers a potential 4.93% return on risk over the next 23 calendar days. Maximum profit would be generated if the Bear Call Spread were to expire worthless, which would occur if the stock were below $65.00 by expiration. The full premium credit of $0.47 would be kept by the premium seller. The risk of $9.53 would be incurred if the stock rose above the $75.00 long call strike price.
The 5-day moving average is moving down which suggests that the short-term momentum for Aetna is bearish and the probability of a decline in share price is higher if the stock starts trending.
The 20-day moving average is moving down which suggests that the medium-term momentum for Aetna is bearish.
The RSI indicator is at 28.91 level which suggests that the stock is neither overbought nor oversold at this time.
To learn how to execute such a strategy while accounting for risk and reward in the context of smart portfolio management, and see how to trade live with a successful professional trader, view more here
---
LATEST NEWS for Aetna
Obamacare: 'Game' between premiums, deductibles, and co-pay
Thu, 24 Oct 2013 20:18:00 GMT
CNBC – Can Obamacare survive the tech glitches and high prices? Christine Ferguson, HealthSource Rhode Island, weighs in.
Stock picks amid Obamacare flaws
Thu, 24 Oct 2013 18:44:00 GMT
CNBC – Finding investment opportunities as problems continue for Healthcare.gov, with Sheryl Skolnick, CRT Capital hospital and health care analyst, and Sarah James, Wedbush Securities health care analyst.
Obamacare Deadline Delayed; Beware the "Insurance Death Spiral" Says Josh Barro
Thu, 24 Oct 2013 15:56:12 GMT
The Daily Ticker – http://d.yimg.com/hd/yahoofinance/lotus/1382629332780_899_21yGJSoQ9kbf1_1_0.jpg?s=c33bf455775baf34787771ae1beef7be&c=1b358af3f0053e958a3fb0a2feb82d7a&a=yahoofinance&mr=0
Interesting AET Put And Call Options For November 1st
Thu, 24 Oct 2013 14:48:00 GMT
Insurers, Obama administration discuss fixing health exchange, Bloomberg says
Thu, 24 Oct 2013 11:22:27 GMT
Related Posts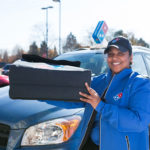 Domino's Q1 Earnings: Is the "Fortress" Strategy Working Yet?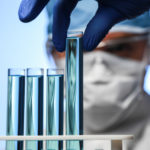 5 Top Pharmaceutical Stocks to Buy in 2019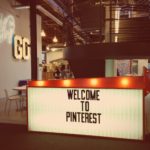 3 Reasons Why Pinterest Stock Can Keep Heading Higher