Abbott Labs's most recent trend suggests a bullish bias. One trading opportunity on Abbott Labs is a Bull Put Spread using a strike $37.00 short put and a strike $32.00 long put offers a potential 9.89% return on risk over the next 24 calendar days. Maximum profit would be generated if the Bull Put Spread were to expire worthless, which would occur if the stock were above $37.00 by expiration. The full premium credit of $0.45 would be kept by the premium seller. The risk of $4.55 would be incurred if the stock dropped below the $32.00 long put strike price.
The 5-day moving average is moving up which suggests that the short-term momentum for Abbott Labs is bullish and the probability of a rise in share price is higher if the stock starts trending.
The 20-day moving average is moving up which suggests that the medium-term momentum for Abbott Labs is bullish.
The RSI indicator is above 80 which suggests that the stock is in overbought territory.
To learn how to execute such a strategy while accounting for risk and reward in the context of smart portfolio management, and see how to trade live with a successful professional trader, view more here
---
LATEST NEWS for Abbott Labs
Is This Food Giant Printing Money?
Thu, 24 Oct 2013 09:25:52 GMT
Motley Fool – Most beloved food and beverage brand, most admired company, kudos. However, will this food and beverage giant keep printing money for you?
The Cardiologist Who Spread Heart Disease
Thu, 24 Oct 2013 04:01:00 GMT
Bloomberg – Mehmood Patel still wakes up early, just as he did when he was a popular heart specialist seeing patients who waited hours for minutes of his time.
Analyzing AbbVie Ahead of Its Third-Quarter Earnings
Wed, 23 Oct 2013 14:49:59 GMT
Motley Fool – What should investors expect from AbbVie when it reports third quarter earnings on Friday?
Wake up! Investors are way too complacent
Tue, 22 Oct 2013 17:13:00 GMT
CNNMoney.com – The opinions expressed in this commentary are solely those of Paul R. La Monica. Other than Time Warner, the parent of CNNMoney, Abbott Laboratories and AbbVie, La Monica does not own positions in any …
Must-know: Current medical devices risks and opportunities
Tue, 22 Oct 2013 15:57:58 GMT
Market Realist – The industry looks to be weathering the Obamacare storm, yet there are still a couple key reasons to be wary of the industry over the coming months.
Related Posts
IBM Served Up Some Surprises in Q1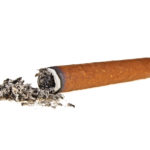 Wall Street Has Given Up on These 3 Stocks, and That's a Huge Mistake

Pool Corp (POOL) Q1 2019 Earnings Call Transcript