The best seasonal patterns are the ones that make sense.
It is tax season and there are a couple of names synonymous with tax season. Intuit, of course, the maker of TurboTax, and H & R Block, the tax preparation services that has an office within 5 miles of most Americans. These are two stocks that must rocket this time of year, right?
Not necessarily. One of these stocks rises nicely into tax season.
But at a certain point, the stock has a track record of dropping just as the IRS is starting to process the millions of returns. Institutions and smart traders made their money on this stock leading up to April 15th, but quickly decide to take profits and get out of the stock.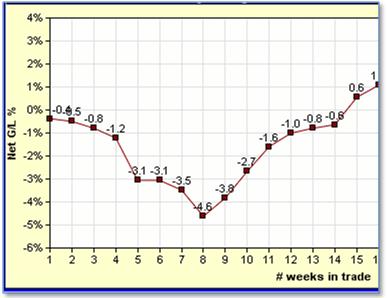 Analysis of seasonal charts and patterns allow traders to take advantage of predictable moves by big players. In today's Seasonal Forecaster newsletter, I cover not only how to play the tax season trade, but I also focus on a stock with a 15-year track record of a certain move over the next 6 weeks and a way to make 17% or more off that move. I never would have found these opportunities without looking for seasonal patterns.
Of course, there's much more you need to know and many more stocks you can capitalize upon each and every day.  To find out more, type in www.markettamer.com/seasonal-forecaster
By Gregg Harris, MarketTamer Chief Technical Strategist
Copyright (C) 2013 Stock & Options Training LLC
Unless indicated otherwise, at the time of this writing, the author has no positions in any of the above-mentioned securities.
Gregg Harris is the Chief Technical Strategist at MarketTamer.com with extensive experience in the financial sector.
Gregg started out as an Engineer and brings a rigorous thinking to his financial research. Gregg's passion for finance resulted in the creation of a real-time quote system and his work has been featured nationally in publications, such as the Investment Guide magazine.
As an avid researcher, Gregg concentrates on leveraging what institutional and big money players are doing to move the market and create seasonal trend patterns. Using custom research tools, Gregg identifies stocks that are optimal for stock and options traders to exploit these trends and find the tailwinds that can propel stocks to levels that are hidden to the average trader.
Related Posts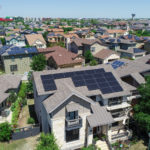 Sunrun's Big Cost Problem
3 Key Takeaways from Target's Fiscal First-Quarter Report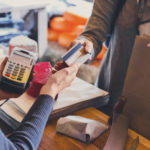 Global Payments Is Hungry for Growth