Earnings season has opened, and the [stock] hunters are pinning the license on the back of their jackets and heading out the door, all hoping to bag a
'10-pointer'.
What isn't likely to happen is the market sitting still, lying quietly behind some tall grass. You can be sure something is going to happen, especially this
year. Is the economy recovering, even if just slightly? Or are the numerous headwinds businesses are facing too much?
A headline on Marketwatch.com currently states "Why stocks will drop 42%". Bloomberg has an article about Tom DeMark stating the S&P 500 will
fall 5.5% after climbing to an intraday high of 1,492.73.
It would be prudent to buy a little protection if you have any open positions you want to keep. There's a saying among professional traders – "buy protection when you can, not when you have to". The VIX is currently at 13.49. It is not likely you will find puts priced as cheaply as they are now if
the market starts falling. You don't need to take your net position delta to 0, offsetting every possible drop dollar for dollar. If you are willing to live
with drops of a few percent, just a small amount of puts, either on individual stocks or the overall market, can offer adequate protection for a short period
of time. The safest way of course is to take profits and wait for pullbacks and high probability setups.
The seasonal charts of many major stocks, ETFs and indexes show an average decline over the next two to three weeks. Not a big decline, usually just a few percent. This most likely reflects sharp reactions to preannouncements and earnings reports within the first couple of weeks. But well-known stocks with good businesses tend to spring back, especially if, after reflection, their supposedly disappointing earnings report really were not that bad.
McDonalds for instance fell sharply in response to its two recent earnings announcements. The initial reaction to MCD's July release was that it was
losing market share in all regions. The response to the October release was again focused on the competition winning the fast-food game.
But MCD bounced back both times to pre-announcement levels within a couple of months. By mid-September, MCD was up 5.6% from the close of the first day after the July release. MCD is currently up 3% from the close of the first day after the October release. Good stocks can take an overreaction to earnings and bounce back. I Google'd 'McDonalds losing market share' and see one NYTimes article titled "After Years at Top, McDonald's Strives to Regain Ground". That article was dated Mar 3, 2003! – MCD's stock is 9-times higher than it was in 2003. In fact, you'll see a decade low in MCD's stock was set in 2003, probably right around the time of that article.
Be prepared for sharp movements in individual stocks and the overall market. There are a lot of factors affecting business right now – the economy, taxes, and health care costs. We don't yet have enough information to judge how the major companies are dealing with all this. We soon will.
Of course, there's much more you need to know and many more stocks you can capitalize upon each and every day.  To find out more, click here: www.markettamer.com/seasonal-forecaster
By Gregg Harris, MarketTamer Chief Technical Strategist
Copyright (C) 2013 Stock & Options Training LLC
Unless indicated otherwise, at the time of this writing, the author has no positions in any of the above-mentioned securities.
Gregg Harris is the Chief Technical Strategist at MarketTamer.com with extensive experience in the financial sector.
Gregg started out as an Engineer and brings a rigorous thinking to his financial research. Gregg's passion for finance resulted in the creation of a real-time quote system and his work has been featured nationally in publications, such as the Investment Guide magazine.
As an avid researcher, Gregg concentrates on leveraging what institutional and big money players are doing to move the market and create seasonal trend patterns. Using custom research tools, Gregg identifies stocks that are optimal for stock and options traders to exploit these trends and find the tailwinds that can propel stocks to levels that are hidden to the average trader.
Related Posts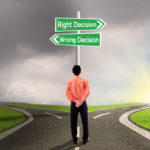 You Should Prepare to Be Wrong About Aurora Cannabis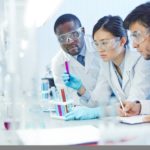 3 Charts Every Amgen Investor Needs to See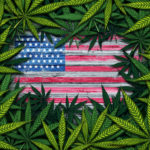 Don't Expect Quick U.S. Marijuana Legalization Based on Polls Showing Support: There's a Big Gotcha