In the January 11th issue of Seasonal Forecaster, I stated "…Taking positions in them before their earnings announcement will be higher risk, lower probability trades. Waiting after earnings and jumping in on positive reactions can be quite profitable with less risk."
Disney (DIS) is one stock I suggested watching. It hasn't reported earnings yet. They are due after the close on February 5th.
I also focused on Caterpillar, a maker of construction equipment. I said "In economies like the present one I closely watch basic industry stocks. Rising confidence in the economy will show up in the prices of these stocks. Caterpillar is one stock always worth watching.
CAT has just broken above a lengthy trading range, although the break has been on low volume."
I mentioned CAT's seasonal pattern, which is the track record of gains/losses in previous years during this same time period, following its Q1 earnings announcements. I continued…
"Stocks don't follow the seasonal track record like it is a script for a play that has to be performed the same way each time. The stock may rise regularly each year, or at least most years, but it may start a little early one year, a little late another year.
Watch CAT for it to display increasing strength. The institutions that closely follow CAT will most likely know more about CAT's sales and likely earnings report than you will. Look for evidence they are taking interest in the stock. The seasonal record shows they regularly do this time of year."
On January 28th, before the open, Caterpillar reported earnings. The previous year's earnings were $2.32, the estimate was $1.69, and CAT came out with just $1.46. Sales fell 7% as demand weakened. One would expect the stock to crater after such an announcement. But instead, it jumped on high volume and has held ground since. CAT is up 3.5% since my January 11th comments:
It is encouraging to see this kind of stock shrug off bad news. I am closely watching many other big-name stocks to see how they respond to their earnings announcements. It will give clues to the near-term direction of the overall market.
Of course, there's much more you need to know and many more stocks you can capitalize upon each and every day.  To find out more, click here: www.markettamer.com/seasonal-forecaster
By Gregg Harris, MarketTamer Chief Technical Strategist
Copyright (C) 2013 Stock & Options Training LLC
Unless indicated otherwise, at the time of this writing, the author has no positions in any of the above-mentioned securities.
Gregg Harris is the Chief Technical Strategist at MarketTamer.com with extensive experience in the financial sector.
Gregg started out as an Engineer and brings a rigorous thinking to his financial research. Gregg's passion for finance resulted in the creation of a real-time quote system and his work has been featured nationally in publications, such as the Investment Guide magazine.
As an avid researcher, Gregg concentrates on leveraging what institutional and big money players are doing to move the market and create seasonal trend patterns. Using custom research tools, Gregg identifies stocks that are optimal for stock and options traders to exploit these trends and find the tailwinds that can propel stocks to levels that are hidden to the average trader.
Related Posts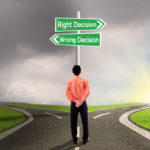 You Should Prepare to Be Wrong About Aurora Cannabis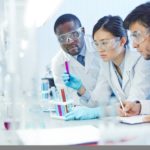 3 Charts Every Amgen Investor Needs to See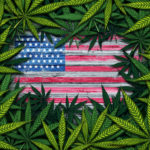 Don't Expect Quick U.S. Marijuana Legalization Based on Polls Showing Support: There's a Big Gotcha