A couple of months ago I wrote about A Seldom Mentioned Benefit of Covered Calls, saying "What isn't often highlighted in articles on covered calls is by just being 'in the game', you often end up in situations where the returns can jump significantly."
I used a previous Seasonal Forecaster trade as an example, showing the original SINA trade of May 3rd, when SINA was at 58.98, offered a good covered call setup. My article went on to detail how doing covered calls in the stock, which many traders think aren't worth doing since they 'only' return about 1-4% per month, had us 'in the game' for a sudden jump in SINA's stock price.
I finished off by saying that the jump in SINA's price may only be the beginning. The weekly chart showed this stock could go quite a ways:
SINA has continued racking up gains, now up another 28% from the date of that article:
Let's take a look at another stock I focused on in the May 3rd, 2013 newsletter. I pointed out that Polaris stock had been cycling up and down within a trading range. With its excellent fundamentals, I covered trades that made sense – stock-only positions, Long Diagonals, and a Delayed Covered Call. A Delayed Covered Call is where you buy the stock initially and wait for a slight rise to get a better price selling a call against it, turning it into a covered call position. Initially, I was expecting the stock to return to the upper part of the trading range:
As the 'Seldom Mentioned' article states, by entering a covered call on a good quality stock, and rolling out the short calls as each one nears expiration, we can stay in the game for any strong gains in the price.
Polaris is one of the best companies you'll find. Besides producing all-terrain recreational vehicles, like ATV's and snowmobiles, it purchased the storied Indian brand of motorcycles, and recently announced a new line sticking closely to the original Indian style and philosophy. Averaging an EPS Growth Rate of 28% and a Return on Equity of 52%, the stock has been steadily climbing since 2009. In the past year, the number of funds holding PII has increased 19%.
Following my May 3rd focus on PII, the stock opened at 85.70. It did indeed return to the upper part of the trading range. As the May calls went in-the-money and May option expiration approached, it would have made sense to roll them into June calls.
PII did not stop there. Breaking above the four-month trading range, PII continued to step upwards. The June calls could have been rolled into July calls, then into August calls, then September, and now should be October calls.
PII is now at 128.33, representing a 50% gain since the May 3rd article. The covered calls themselves didn't return much compared to the overall rise in the stock price, but initially aiming for the regular income covered calls would provide, we were holding the stock as it rocketed upwards.
Of course, there's much more you need to know and many more stocks you can capitalize upon each and every day.  To find out more, type in www.markettamer.com/seasonal-forecaster
By Gregg Harris, MarketTamer Chief Technical Strategist
Copyright (C) 2013 Stock & Options Training LLC
Unless indicated otherwise, at the time of this writing, the author has no positions in any of the above-mentioned securities.
Gregg Harris is the Chief Technical Strategist at MarketTamer.com with extensive experience in the financial sector.
Gregg started out as an Engineer and brings a rigorous thinking to his financial research. Gregg's passion for finance resulted in the creation of a real-time quote system and his work has been featured nationally in publications, such as the Investment Guide magazine.
As an avid researcher, Gregg concentrates on leveraging what institutional and big money players are doing to move the market and create seasonal trend patterns. Using custom research tools, Gregg identifies stocks that are optimal for stock and options traders to exploit these trends and find the tailwinds that can propel stocks to levels that are hidden to the average trader.

Related Posts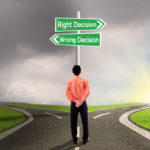 You Should Prepare to Be Wrong About Aurora Cannabis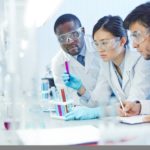 3 Charts Every Amgen Investor Needs to See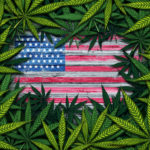 Don't Expect Quick U.S. Marijuana Legalization Based on Polls Showing Support: There's a Big Gotcha