3M's most recent trend suggests a bullish bias. One trading opportunity on 3M is a Bull Put Spread using a strike $120.00 short put and a strike $110.00 long put offers a potential 9.05% return on risk over the next 26 calendar days. Maximum profit would be generated if the Bull Put Spread were to expire worthless, which would occur if the stock were above $120.00 by expiration. The full premium credit of $0.83 would be kept by the premium seller. The risk of $9.17 would be incurred if the stock dropped below the $110.00 long put strike price.
The 5-day moving average is moving up which suggests that the short-term momentum for 3M is bullish and the probability of a rise in share price is higher if the stock starts trending.
The 20-day moving average is moving up which suggests that the medium-term momentum for 3M is bullish.
The RSI indicator is at 63.53 level which suggests that the stock is neither overbought nor oversold at this time.
To learn how to execute such a strategy while accounting for risk and reward in the context of smart portfolio management, and see how to trade live with a successful professional trader, view more here
---
LATEST NEWS for 3M
SunPartner Technologies and 3M Collaborate to Deliver the Only Wireless Transparent Solar Charging System for Consumer Mobile Electronics
Mon, 21 Oct 2013 18:54:00 GMT
Business Wire – Sunpartner Technologies and 3M Company announce an agreement to collaborate in product development and technical solutions, capitalizing on innovative engineered electronics materials from 3M and transparent solar cell technologies from Sunpartner Technologies.
MMM December 21st Options Begin Trading
Mon, 21 Oct 2013 15:14:00 GMT
Forbes – Investors in 3M Co (NYSE: MMM) saw new options become available today, for the December 21st expiration. At Stock Options Channel, our YieldBoost formula has looked up and down the MMM options chain for the new December 21st contracts and identified one put and one call contract of particular interest. The […]
Introducing 3M™ Backside Busbar Tape 4706
Mon, 21 Oct 2013 14:35:00 GMT
Business Wire – 3M Renewable Energy is debuting its latest innovative solution for the solar industry at Solar Power International, October 21-24 in Chicago, Ill. The new 3M Backside Busbar Tape 4706 allows manufacturers to eliminate silver-based backside busbars, enabling significant cost savings and protecting against the volatility of silver prices.
3M: Will Organic Growth Drive This Undervalued Giant?
Mon, 21 Oct 2013 07:31:12 GMT
Seeking Alpha – For investors looking for an innovative large cap company that is creating shareholder value, 3M ( MMM ) is a global company set up to do just that even in the face of volatile global markets.
Dow Dividend Aristocrat: 3M
Sun, 20 Oct 2013 23:02:05 GMT
Motley Fool – The Dow dividend Aristocrats are within a class of their own, let's take a look at who they are and how they have performed lately.
Related Posts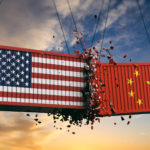 Google Restricts Services to Huawei as Trade War Expands

Where Are They Now? 3 Recent Tech IPOs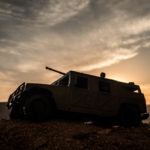 3 Top Defense Stocks to Watch in May