3M's most recent trend suggests a bullish bias. One trading opportunity on 3M is a Bull Put Spread using a strike $120.00 short put and a strike $110.00 long put offers a potential 2.04% return on risk over the next 17 calendar days. Maximum profit would be generated if the Bull Put Spread were to expire worthless, which would occur if the stock were above $120.00 by expiration. The full premium credit of $0.20 would be kept by the premium seller. The risk of $9.80 would be incurred if the stock dropped below the $110.00 long put strike price.
The 5-day moving average is moving up which suggests that the short-term momentum for 3M is bullish and the probability of a rise in share price is higher if the stock starts trending.
The 20-day moving average is moving up which suggests that the medium-term momentum for 3M is bullish.
The RSI indicator is at 75.25 level which suggests that the stock is neither overbought nor oversold at this time.
To learn how to execute such a strategy while accounting for risk and reward in the context of smart portfolio management, and see how to trade live with a successful professional trader, view more here
---
LATEST NEWS for 3M
This Company Isn't Bad, But Are You Missing a Better Opportunity?
Wed, 30 Oct 2013 00:42:16 GMT
Motley Fool – Is an investment in this one company the best way to be fully diversified?
3M's Growth Accelerates With Recovery In Electronics Market And European Improvement
Tue, 29 Oct 2013 21:25:46 GMT
Seeking Alpha – 3M's ( MMM ) third quarter sales growth accelerated to 6% year-over-year from 2% year-over-year growth in the first half, on recovery in the electronics market and continued improvement in sales from Europe. …
ModernGraham Valuation Of 3M
Tue, 29 Oct 2013 17:04:09 GMT
Seeking Alpha – ModernGraham.com is a site devoted to the study and modernization of Benjamin Graham's value investing theories and strategies. The site reviews stocks based on an updated version of Graham's requirements …
3M: Already Highly Valued, General Electric And Siemens Might Be Better Deals
Mon, 28 Oct 2013 05:27:25 GMT
Seeking Alpha – 3M ( MMM ) is a diversified company with a wide-ranging product portfolio: From dental products to medical products and electronic circuits, the company produces nearly everything the consumer- and industrial …
MMM – Relentless Focus On R&D Continues To Pay Off
Sat, 26 Oct 2013 18:55:05 GMT
Seeking Alpha – Shares of 3M Co ( MMM ) hardly moved on the back of a solid third quarter earnings report which came in line with the company's long term guidance.
Related Posts

Preferred Bank (PFBC) Q1 2019 Earnings Call Transcript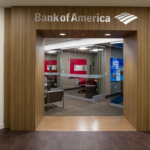 This Unconventional Metric is Bank of America's Key to Success

Citizens Financial Group Inc (CFG) Q1 2019 Earnings Call Transcript