3M's most recent trend suggests a bullish bias. One trading opportunity on 3M is a Bull Put Spread using a strike $120.00 short put and a strike $110.00 long put offers a potential 11.48% return on risk over the next 30 calendar days. Maximum profit would be generated if the Bull Put Spread were to expire worthless, which would occur if the stock were above $120.00 by expiration. The full premium credit of $1.03 would be kept by the premium seller. The risk of $8.97 would be incurred if the stock dropped below the $110.00 long put strike price.
The 5-day moving average is moving up which suggests that the short-term momentum for 3M is bullish and the probability of a rise in share price is higher if the stock starts trending.
The 20-day moving average is moving up which suggests that the medium-term momentum for 3M is bullish.
The RSI indicator is at 58.7 level which suggests that the stock is neither overbought nor oversold at this time.
To learn how to execute such a strategy while accounting for risk and reward in the context of smart portfolio management, and see how to trade live with a successful professional trader, view more here
---
LATEST NEWS for 3M
What earnings will mean: Cashin
Thu, 17 Oct 2013 17:10:00 GMT
CNBC – Wall Street legend Art Cashin on tech earnings and the market. What's the next move for the Nasdaq? With CNBC's Jackie DeAngelis and the Futures Now Traders.
3M, tenKsolar Complete 200 Installations
Wed, 16 Oct 2013 20:58:18 GMT
Zacks – 3M Renewable Energy, a division of 3M Company and photovoltaic solutions manufacturer tenKsolar recently celebrated their 200 installations.
3M Takes Stake in Israeli Analytics Firm
Wed, 16 Oct 2013 18:57:57 GMT
Motley Fool – The company is now an owner of TaKaDu.
3M Ventures Arm Makes Equity Investment in TaKaDu Water Network
Wed, 16 Oct 2013 17:17:57 GMT
Bloomberg – 3M Co., whose products range from Scotch tape to dental braces and Ace bandages, is investing in TaKadu, whose water-network monitoring services help utilities curb losses, reduce costs and increase efficiencies….
3M Invests in TaKaDu
Wed, 16 Oct 2013 14:37:00 GMT
Business Wire – Today, 3M New Ventures announced an equity investment in TaKaDu, a leading provider of advanced analytics services to monitor water networks. The cloud-based solution offered by TaKaDu takes available raw network data and uses sophisticated analytics to detect and predict network issues, improve incidence response times and monitor and mitigate operational issues in the water grid.
Related Posts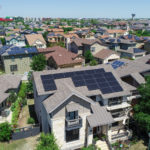 Sunrun's Big Cost Problem
3 Key Takeaways from Target's Fiscal First-Quarter Report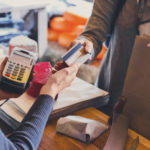 Global Payments Is Hungry for Growth