3M's most recent trend suggests a bullish bias. One trading opportunity on 3M is a Bull Put Spread using a strike $120.00 short put and a strike $110.00 long put offers a potential 10.74% return on risk over the next 24 calendar days. Maximum profit would be generated if the Bull Put Spread were to expire worthless, which would occur if the stock were above $120.00 by expiration. The full premium credit of $0.97 would be kept by the premium seller. The risk of $9.03 would be incurred if the stock dropped below the $110.00 long put strike price.
The 5-day moving average is moving up which suggests that the short-term momentum for 3M is bullish and the probability of a rise in share price is higher if the stock starts trending.
The 20-day moving average is moving up which suggests that the medium-term momentum for 3M is bullish.
The RSI indicator is at 67.23 level which suggests that the stock is neither overbought nor oversold at this time.
To learn how to execute such a strategy while accounting for risk and reward in the context of smart portfolio management, and see how to trade live with a successful professional trader, view more here
---
LATEST NEWS for 3M
[$$] 3M's Earnings Increase 5.9%
Thu, 24 Oct 2013 12:09:52 GMT
The Wall Street Journal – 3M said its third-quarter earnings rose 5.9% as the industrial conglomerate reported sales growth across its business segments.
Early movers: MMM, F, LUV, XRX, UA, T, RTN & more
Thu, 24 Oct 2013 12:08:56 GMT
CNBC – 3M (NYSE: MMM) – The diversified manufacturer reported third quarter profit of $1.78 per share, beating estimates by three cents, with its revenue beating Street forecasts as well. Ford (NYSE: F) – The …
3M CO Files SEC form 8-K, Results of Operations and Financial Condition, Financial Statements and Exhibits
Thu, 24 Oct 2013 11:54:17 GMT
3M Profit Beats Estimates on Health-Care, Electronics Rebound
Thu, 24 Oct 2013 11:47:16 GMT
Bloomberg – 3M Co. posted third-quarter profit that beat analysts' estimates on a rebound at its electronics business and demand for health-care products.
3M Co profit rises six percent as sales grow
Thu, 24 Oct 2013 11:47:03 GMT
Reuters – 3M Co reported a 6 percent rise in quarterly profit due to higher sales across all its businesses. Net income attributable to the company, which makes products ranging from Post-it notes to films for flat …
Related Posts

Preferred Bank (PFBC) Q1 2019 Earnings Call Transcript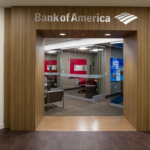 This Unconventional Metric is Bank of America's Key to Success

Citizens Financial Group Inc (CFG) Q1 2019 Earnings Call Transcript