On May 29th, we spotted something very unusual that made national headlines.  Some 'unusual' trading had taken place on Smithfield Foods (NYSE: SFD) call options prior to its acquisition deal.
In our due diligence, we spotted that thousands of call contracts had been purchased in very aberrant trading on Smithfield Foods.  Further analysis showed that after the event returns of over 1,000% were made by acquirers of the out-of-the-money call options purchased ahead of the event.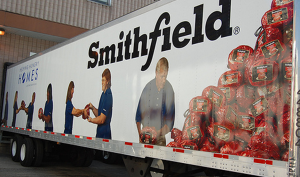 Huge trading volumes are not a smoking gun but they are a red flag, and they stink of somebody knowing something.  And we went on record in the national media stating that:
"The highly unusual options activity in the days leading up to the announcement indicate that either some traders got extremely lucky with speculative bullish bets or more likely, some traders had an informational advantage upon which they capitalized when shares rallied after the deal was announced"
Well, fast forward just 9 days and the SEC has frozen the assets of a trader, alleged to be connected to an investment banker associated with the deal.  So, who knew what when?  The hunt is on, and the SEC will be only too pleased to make an example out of an insider, potentially one offshore.
Watch this space.
Related Posts

Costamare (CMRE) Q1 2019 Earnings Call Transcript
Can Stanley Black & Decker Overcome Strong Headwinds in Q1?

Banc of California Inc (BANC) Q1 2019 Earnings Conference Call Transcript